Each year children's' lives are lost due to lack of following child car safety rules. This becomes another critical job for a parent to ensure that the child is safe from harm while in the car. Some things go into ensuring the child safety in the car is upheld. Parents also tend not to be careful when purchasing second-hand baby car seats.
This is practice is highly discouraged and is only recommended once the seat has been adequately examined. In this article I will look into the different type of seats and how to fit them and what parents should look out for when dealing with second-hand seats.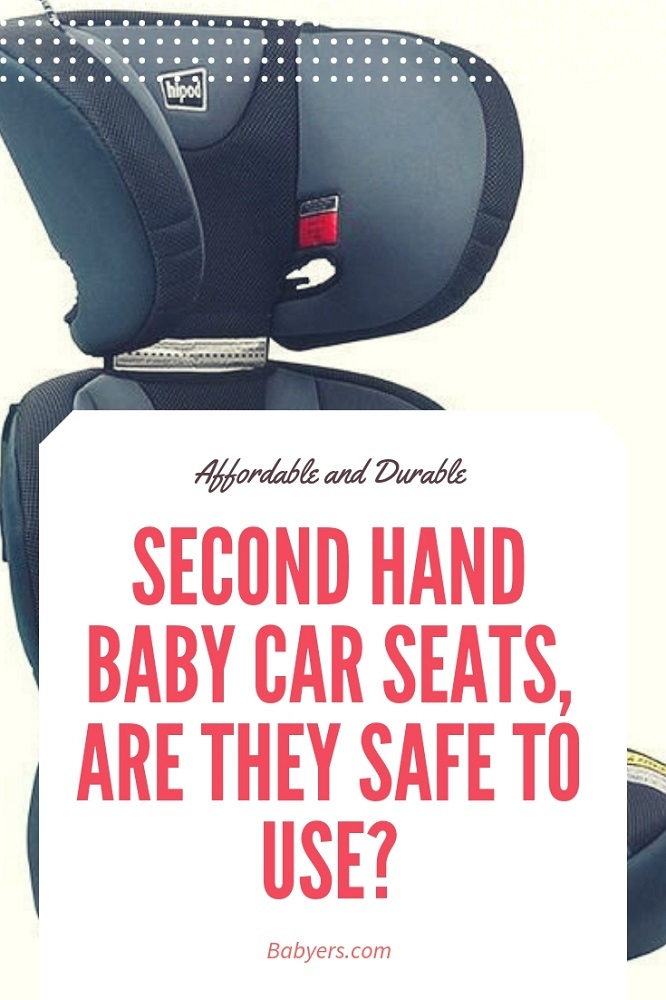 Different Types of Car Seats
Currently, in the market their lots of different kinds of toddler seats with various features and specification. But all of them are categorized into three main ones.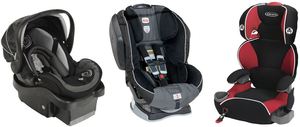 Babies who are below 15 months should travel on these types of seats. They should use these seats until they outgrow them. Then afterward you can go for a larger rear facing seat or change to a forward-facing infant seat. This is considered the safest position for a child to travel in.
These types of seats are eligible for children who are 15 months and above. If your child can hold his or her head up for at least half an hour at a time then its time to use the forward facing seat. The child should also weigh between 9kg and 18kg.
These seats are designed for older seats before they now start using safety belts. Currently, there are two types of booster seats namely; high back booster and the backless booster. This is used to give the child an elevation so that the car' safety belt can fit on him or her perfectly.
Using Used Car Seats
This is highly discouraged, but it is still possible if proper instructions can be followed to the latter.  Do not use any car seat that was recently used involved in a crash. There are key questions to ask before using old car seats. They include;
Was the seat involved in any crash of sort?
What was the status of all the parts of the car seats before its current state?
Has any part of the car seat been replaced or repaired?
In case the was involved in a crash then you need to be very careful when purchasing any car seat. Most manufacturers discourage this and the only permit re-usage of such in case it was a minor crash. Ensure before using the car seat ensure that it has undergone proper inspection. A seat that has been repaired with aftermarket products should not be used since it is presumed to be weak and has no potential of handling any impact in an intended manner.
In addition, second hand baby seats will have one or two missing parts which are fixed with after market products. This makes them profoundly compromised regarding safety, and they are not suitable for use. Regarding history, ensure that you are fully aware of the history of the seat because most of them are usually from cars involved in road traffic accidents.
Recalls and Expiration for Infant Car Seats
Every material has an expiry date set to it. The parts that are used to form a seat have expiry terms attached to them. It reaches that point where the materials become weak, brittle and cannot withstand impact anymore as a result of wear and tear.
Below are the essential details you need to check on than product manual before use.
Manufacturers name details.
Model Name.
Model Number.
Product Usage Instructions.
Recall Details
Date of manufacturing and expiring.
Always check out for the above information before using the product. In case there is a recall detail of the product, call the company for clarifications just so you are sure that the car seat you are purchasing is in top shape. An expired car seat will not handle crash impact properly because it is considered to be weak.
Rear-facing seats last up to one year. The convertible seats together with the combination seats have a shelf life of about three years. A booster toddler seat should serve you well for 5 and ten years. But with proper maintenance, the seats can serve for much more extended periods.
How to Fit a Car Seat
Before fitting a seat for your child, you must first deactivate any of the airbags that are on the front. Side-facing baby seats should not be used while driving. Check out for the diagonal strap if any has been fitted. Also, ensure that the strap is fitted for use with a lap seat belt or be fitted with anchor points. The ISOFIX points to anchor the child's seat to the car's seats at the back. You need to ensure that the seat itself is securely fitted and that no or less movement is permitted. The harnesses and the straps should be tied tight enough to offer great support and restrict child movements.
Fun fact time
A baby's car seat works just exactly like a bicycle helmet. The helmet has a foam layer that acts as a shock absorber and a hard rigid shell-like out layer to resist impact. It also has a soft pad like feature to give the head a tremendous soft comfort. So with proper seats, then your child is guaranteed some protection in the event of an accident.
As a parent, you need to ensure that your child is safely secured in the car while driving. Ensure that the seat is securely fitted and that the baby is comfortable at all times. Also, ensure that you buy a car seat that fits in your car and which is within your budget. No seat is safer than the other, but the safest is the one which is properly fitted and handled at all times. As a parent when you are purchasing second-hand seats ensure you check the history, user manual and expiry date of the products at all times. As they cheap is always expensive.
Other Interesting Articles
A Review of the Best Breast Pump For Small Breasts
A Review of the Best Breast Pumps for Stay at Home Moms
Breast Pumps to Induce Lactation Reviews
If sharing is caring, why not share this blog now?