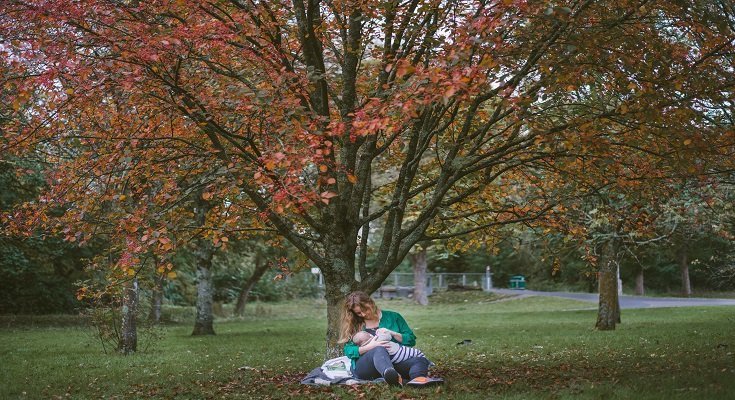 Best Breast Pumps For Low Milk Supply
Hello Tanya, which is the best breast pump for low milk supply? I got this directly from my webmail inbox. Like I did in one of my previous post, I responded directly via mail and also decided to write a post to answer the question as well.
In this write up, I'm going to majorly focus on the causes of low milk supply in nursing moms as well as the best electric breast pump for low milk supply that you should be using. Related reviews: Best stroller fan for Disney
What are the Causes of Low Milk Supply?
A nursing mom milk supply might temporarily diminish if she is not feeding her child regularly because of a lethargic nurse, nipple pain or poor latch technique.
Birth control pills or an illness can also affect your milk supply. For moms who have a physical or biological condition such as hormonal disorder or have had previous breast surgery, milk supply can also be negatively affected.
Low Milk Supply: When not to worry
As a mom, especially new moms, we all go through a period when we tend to question whether our milk supply is adequate. At times, you might think you have low milk supply when it isn't. In most cases it happens if milk stops leaking from the nipple or if you lose the feeling of fullness. However this shouldn't worry you because they're a good indicator that your body has adjusted to your feeding requirements. Also read Best all terrain double strollers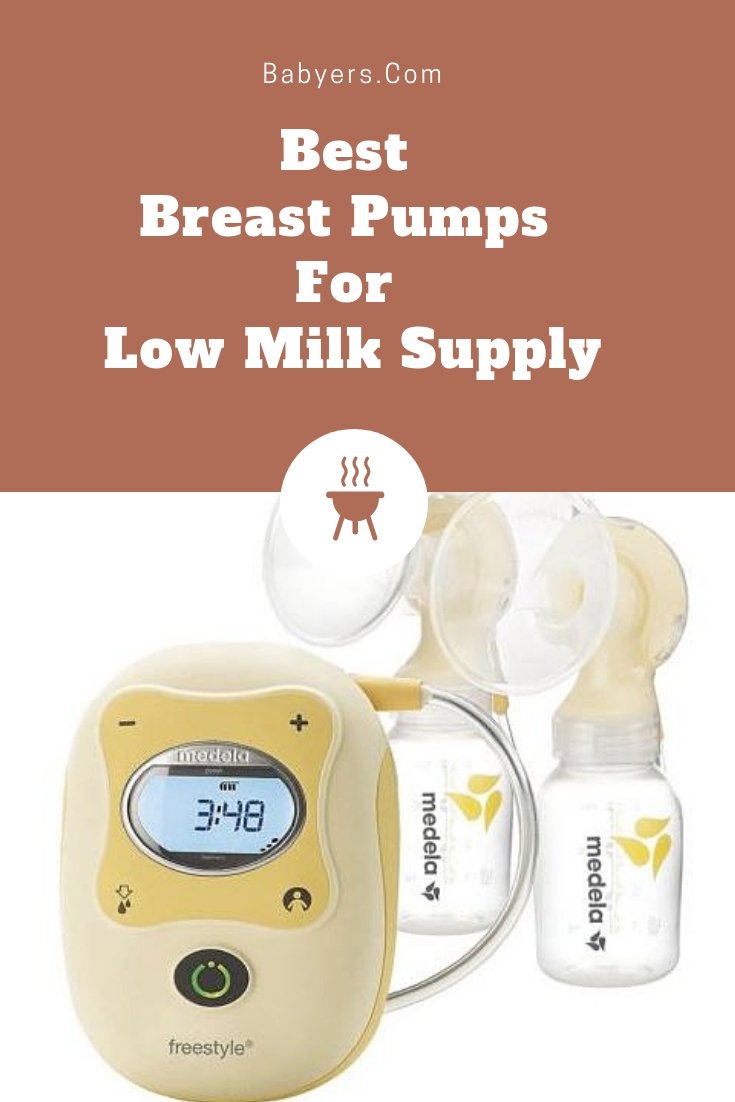 Comparison Chart.
 Breast Pumps for Low Milk Supply Reviews

1. Spectra Baby USA – S2 Plus Premier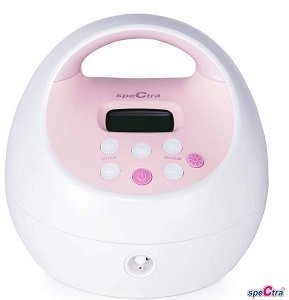 (See latest price on Amazon)
If you have a condition that could trigger low milk supply, you will need the best electric breast pump to increase the milk supply. While it can be overwhelming finding a good pump that can work best for you, here is my recommendation- a good pump that will you will be happy to use.
I consider the Spectra Baby USA – S2 Plus Premier Electric Breast Pump a breast pump worth every single cent for moms experiencing low milk supply.
This electric breast pump boasts many great features and it's designed to meet the needs of every mom who want to feel confident that they have a powerful and efficient breast pump to support their milk supply. Related reviews: Best breast pump for exclusive pumping
It is a closed system breast pump- this means that the breast milk does not come into contact with the motor unit thus improving hygiene and improving motor performance.
What I love the most about this breast pump is the fact that the breast milk doesn't go through the tubing like in the Medela breast pumps. Instead the pump has backflow filter that creates a barrier between the flanges and the tubing and since it's a closed system, you will not need to replace the tubing.
2. Medela Pump in Style Advanced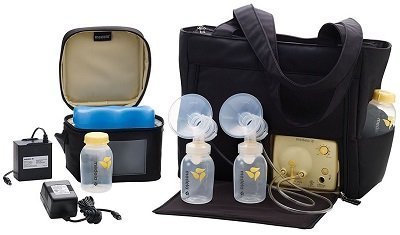 (See more photos and user reviews)
If a hospital grade breast pump is not your thing, you can opt for a simple double electric breast pump that does its job well. With a double breast pump, you will be able to pump from both breasts simultaneously.
Medela Pump in Style Advanced Breast Pump is a double breast pump designed for mothers who want to pump a couple of times in a day.
Unlike a hospital grade breast pump which is designed for multiple uses, the Pump In Style is designed for a single user. The use of the breast pump by anyone other than the original user can pose serious performance and health risks and also voids the warranty. Related reviews: Best breast pump for bigger breasts
All the pump parts that come in contact with breast milk are all BPA free. Additionally the pump comes with a double pumping kit for efficient and comfortable pumping.
3. Haakaa Silicone Breastfeeding Pump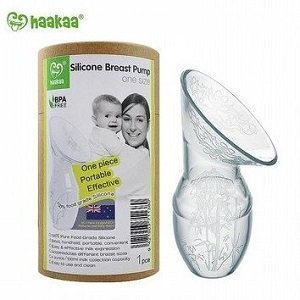 (Buy it on Amazon)
If you have low milk supply you will need a backup breast pump for your electric breast pump.
A simple and easy to use manual breast pump can serve as a good backup pump. Manual pumps are not only cheap, but they are also portable and easy to clean and can easily be stashed in your handbags just in case you need to run some errands.
Haakaa Silicone Breastfeeding Manual Breast Pump will make a good backup for your electric pump. It is cheap, reliable and easy to clean. The pump fits well in a baby bag or handbag and hence qualifies as one of the best travel breast pumps.
It is compact and ideal for long distance car and plane rides and also for discreet pumping. The best part: you can pump while your baby is breastfeeding on the other breast.
Final thoughts on breast pumps for low milk supply
If you're experiencing a decrease in milk supply, I suggest you try power pumping using above breast pumps. You can also read this article about power pumping– and learn how I increased my milk supply in less than 5 days. You can as well read this one on the different types of foods to help you increase milk production. In case of any question or suggestions, please let me know in the comment section down below.