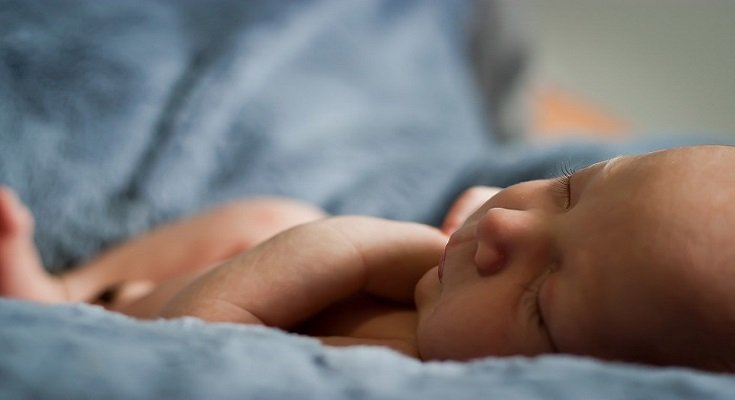 How Much Milk Should I Be Producing When Exclusively Pumping
If you firmly believe that breast milk is the best food for your newborn/toddler, but you are not ready to breastfeed or do not want to breastfeed, what can you do?
Exclusive pumping is a great way to give your baby the full benefits of breast milk without having to breastfeed him.
In this article, I'm going to share with you in details about exclusive pumping, and more information to help you as an exclusive pumping mom. Here is a pump I recommend to any mom intending to exclusively pump.
What is exclusive pumping?
Exclusive pumping is also popularly known as EPing. This is the process you pump milk using a breast pump (either manual breast pump or electric breast pumps. Then you can feed your baby the milk either using a bottle or any another alternative feeding methods.
However, it's important to note that exclusive pumping is not easy. It can be time consuming and exhausting. Also, you might find it quite challenging to pump for a long time exclusively. Giving up isn't an option because your baby will get fuller benefits from breast milk.
Apparently it's #WorldBreastfeedingWeek. Sometimes breastfeeding looks like this, and NO, moms don't pump "because it's easy." I did it because mine had problems latching. I'm still really proud of my #exclusivelypumping journey 2+ years later. 🍼💕💪 #WBW2018 pic.twitter.com/b1gOGl0ada

— Meru (@merucosplay) August 4, 2018
Why Some Mothers Exclusively Pump Breast Milk
You can breastfeed for a while and start exclusive pumping, or you can exclusively pump right from the time the baby is born.
Here are some of the reasons why mothers opt for this technique.
You have a preemie that cannot breastfeed.
Your baby isn't latching properly
If you're working mother and must return to work immediately
You are worried about your milk production and prefer to see how much your child is getting.
Breastfeeding your baby is painful but can withstand pumping
You have twins, triplets or more.
You do not want to breastfeed.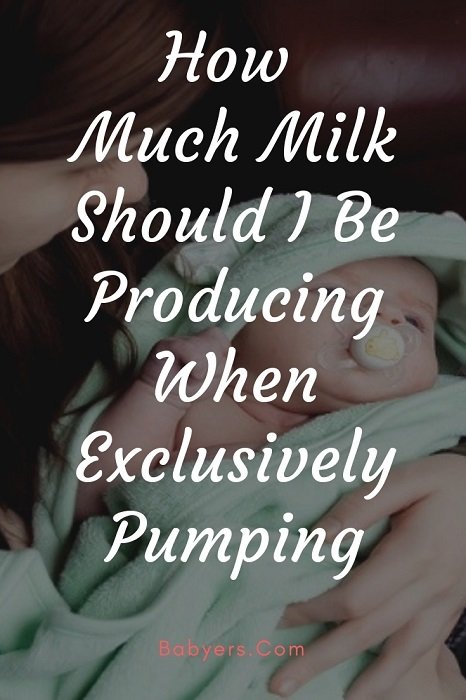 Exclusive pumping tricks and tips
If you're planning on pumping only, here are some tips and tricks to help you get started.
1.      Accept the fact that it is very, very difficult
This is not meant to scare you, but the fact is that exclusive pumping can be a challenge. During the first few days when you establish a steady milk supply, you might feel "enslaved to the breast pump" because you'll be pumping eight, ten or even twelve times a day.
I have no idea what breastfeeding is like, but I can honestly say #ExclusivelyPumping for my NICU twins is the hardest thing I have done.

— Coffee & Kids (@_sahm_life_) November 9, 2015

Your breasts will hurt and then comes the chores of washing baby bottles, pump bottles, breast pump parts.
Additionally, for mothers who had hoped to breastfeed but couldn't because the baby wouldn't latch, it can be tough to accept the fact that you'll be exclusively pumping for the next few months.
2. Involve your partner
If you are breastfeeding, it's entirely reasonable to wake up in the middle of the night and breastfeed your baby. However, if you got a stash of milk in the freezer, your partner can answer those midnight cries and feed the baby.
This will not only help you get some rest but will also help your partner establish a bond with the baby.
3.      Establish a pumping schedule
It was challenging to balance the work and pumping for my daughter, especially when I started pumping.
When establishing a steady milk supply, it is essential to pump each time the baby breastfeeds to create a steady "demand and supply" that a breastfeeding baby creates.  But once a steady milk supply is established, you can always deviate.
4.    Buy a good electric breast pump
Investing in a good electric pump is very important especially for exclusive pumpers. While a manual breast pump will work just fine– it can be tiresome since you'll need to pump milk several times a day.
I would recommend investing in a good reliable breast pump (Check my reviews here) or check the pump I use here.
Exclusive Pumping Schedules
For a newborn
You will find websites recommending that you should pump something 8-12 times in a day since that's how newborns feed.
As your fellow mom, I would recommend between 8-9 pumping sessions in a day with 10 as the upper limit and 7 as the lower limit.
Here is my exclusive pumping schedule with 8 and 10 pumping sessions in 24 hours; you can tweak however you want:
7am-10am-12pm-3pm-6pm-9pm-12am-4am (eight pumping sessions)
7am, 9am, 11am, 1pm, 3pm, 5pm, 7pm, 12am, 3am, 5am (eight pumping sessions)
Pumping Schedule for an older baby
Here is a pumping schedule for older babies. You can tweak it to a schedule that best fits you.
6 am, 10 am, 12 pm, 3 pm, 6 pm, 10 pm (This is a six pumping session schedule for older babies)- it will allow you to get 8 hours of sleep. Ideal from 10-12 weeks
6am- 9am- 12pm- 3pm- 10pm (Ideal from 3-6 months)
6am, 10am, 2pm, 10pm (Ideal from 6-11 months)
6am, 12pm, 10pm (Ideal from 11-12 months)
6 am, 7 pm (Ideal from 12-14 months)
Just in case y'all weren't aware #exclusivelypumping 🍼 pic.twitter.com/EpuUkJF3gt

— Exclusively Pumping (@exclusivepumpin) May 12, 2016
Breast pump for exclusive pumping
The most important tool you'll need as an exclusive pumper is a breast pump. What you will need in a breast pump as an exclusive pumping mother is different than in women who pump occasionally.
When choosing the best breast pump for exclusive pumping, it's important to buy one that has good suction, durable and allows you to be mobile.
Here is my recommended list of the best breast pumps for exclusive pumping.
Check out my review of the best pumps for exclusive pumping.