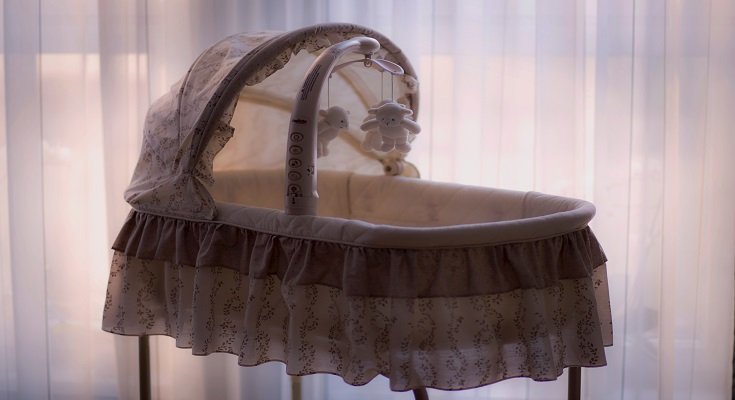 Best Bassinet That Fit Every Parent Needs
A bassinet can be a good option especially if you plan to have your little one sleep in your room for the first few months after giving birth- (for six months according to American Academy of Pediatrics).
Since many bedrooms can't accommodate both a baby crib and an adult bed, a crib might save you some extra space in your bedroom.
The reason why I recommend a bassinet over a baby crib in the first few days after your baby is born is that they boasts some handy features you won't find in a baby crib- such as vibration modes, white noise, and the ability to swivel & lock and even fold for portability.
I have rounded some of the best bassinets you will find on the market today. These can fit every parent's need.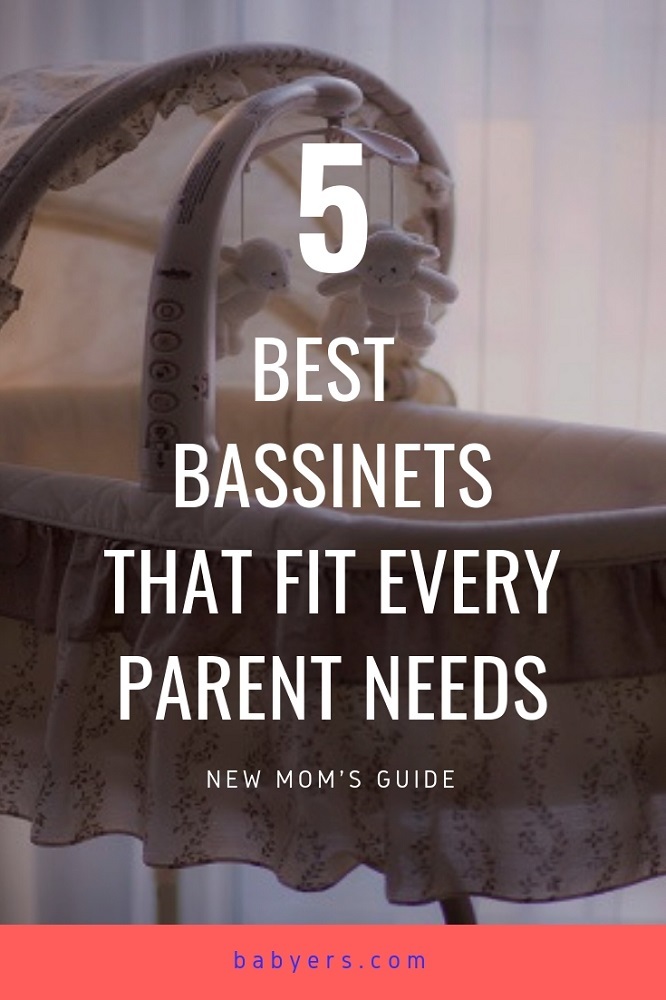 Best Bassinet Comparison Chart
1. HALO Bassinet Swivel Sleeper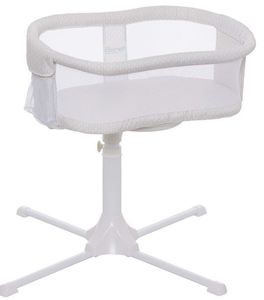 After you've undergone a C-section operation, your doctor will advise you to avoid any movements that might strain your wound until after a few weeks when its healed. Therefore, you'd want to buy the best bedside bassinet with drop down side, or you can buy a co-sleeper.
You will be able to access your newborn for feeding without having to sit up or move any more than just lifting the baby over the edge .
HALO Bassinet Swivel Sleeper is worth every penny and one of the best bassinets for c sections. It rotates 360 degrees for safety and convenience.
The side wall lowers, and so you can tend to your baby from the bed quickly, and the wide base adjusts to fit in most beds.
2. HALO Bassinet Swivel Sleeper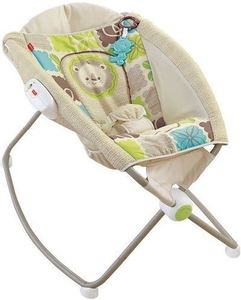 (See latest price on Amazon)
Lots of newborn (especially preemies) experience reflux. One of the favorite bassinets favorite amongst moms of reflux babies is Fisher-Price Rock 'n Play Sleeper. It is an inclined sleeper but can also act like an infant seat to help your baby sleep.
It's lightweight and folds quickly for easy take along, and it's fitted with a secure 3-point restraint, and the fabric is dryer safe and machine washable.
3. BRICA Fold N' Go Travel Bassinet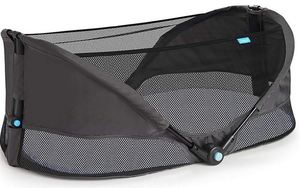 Are you considering to buy a bassinet for travel? It should offer portability that no traditional bassinet can offer. A travel basinet should also be compact in size to fit in small car trunks while maintaining maximum comfort to your baby.
One of the most popular choice bassinets for parents who love traveling with their babies is BRICA Fold N' Go Travel Bassinet.
It is one of the best travel bassinets for babies, and it can be used until when your baby weighs 15 pounds or when your baby is three months old and begins to push up their knees or hands.
It's equipped with safety features to keep your baby safe whether you're at the beach, park, visiting friends or family.
BRICA Fold Go Travel Bassinet is also equipped with a comfortable mattress pad and sheet for your little one's comfort. The fabric is water resistant and breathable for good airflow.
4. Arms Reach co-sleeper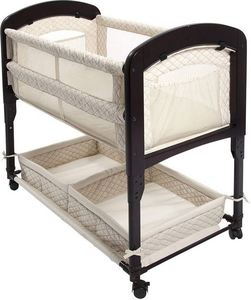 (See more photos and user reviews)
If you intend on exclusively breastfeeding your baby as long as possible, a co-sleeper/ side-sleeper that would attach to your bed is a great option due to the convenience it brings.
The best part is that co-sleepers will attach to your bed and it's almost impossible to knock them over or push them away.
My lastborn daughter slept in an Arms Reach co-sleeper bassinet next to our bed. So it was so easy for me to pick her up, nurse and the put her back with much ease.
She slept in the co-sleeper until when she was six months, and then I moved her to a baby crib in her room.
If you intend on keeping your baby in your room for more than three months where you can exclusively breastfeed, I recommend you get a co-sleeper bassinet. My top recommendation is the Arm's Reach Concepts Co-Sleeper Bassinet.
It features beautifully curved edges, and the lining varies by selection, but all feature good breathability and visibility. The only problem I encountered is the mattress which is super plastic and flimsy but my husband and I substituted it with a king size pillow, and it was a success.
5. Delta Children Beginnings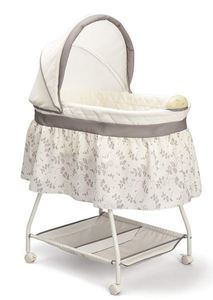 (Check Price at Amazon)
If you are tight on a budget but want the best bassinet with features offered in expensive high-end models, there's something for you.
Delta Children Beginnings  is not only cheap but also a bestseller bassinet on Amazon. It is designed for newborns until when they're 15 pounds.
It features an adjustable and removable canopy, soothing music and calming nightlight and the fabric is machine washable. It also features a large basket under that offers plenty of room where you can stash all baby's essentials.
Conclusion:
Bassinets are great way to ensure that your little one is with you during his first days after birth. You should consider buying one if you need your baby to sleep next to you in your bedroom.
Which one do you find you should buy right now? Let me know in the comment section below.
Looking for more articles? Read what you should pack in diaper bag for hospital or read my review of the best diaper backpacks that fit every parent needs.