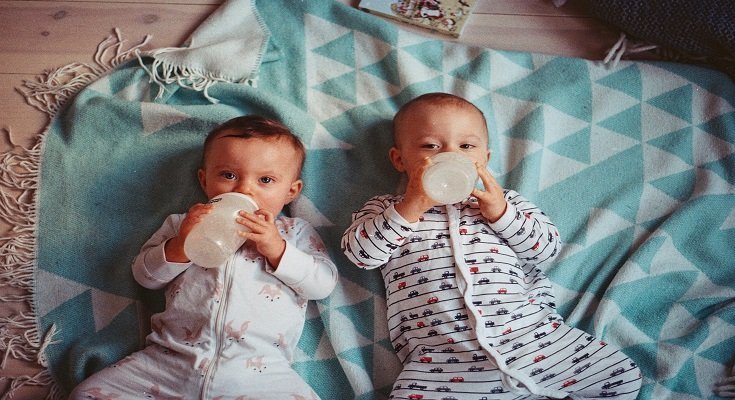 5 Best Breast Pump for Working Moms of 2019
Breast pumping is on the rise, especially with the modern moms. Breastfeeding your baby with a pump is a good option especially for working moms. But finding the best breast pump is not as easy as it seems since there are tons of breast pumps available on the market. We have simplified the work for you in this write-up. We have reviewed some of the best breast pumps for working moms
Yes, I know expressing milk can be awesome, but at times it's hard to juggle working a job and being a new mom. Despite being a mom, you got to work to keep food on the table and take care of other responsibilities as a parent. While pumping can be awesome, the only real deal here is that it can be a pain to pump while at work.
At first, I struggled using a small manual pump, but then I broke down and had to look for some better alternatives. It's not always easy to pull off at work, you will probably need to do the pumping during a break, and so it needs to be both discreet and fast. In this write-up, I'm going to detailed discuss five best breast pump for working moms.
What makes a breast pump ideal for working mom?
While the market offers plenty of breast pumps which can only be grouped in terms of price, (some will only cost you less than $100, but others over $1000) it is hard to know which one best fits you and meets your needs.
Breast pumps are available in an array of styles and design, from double or single , battery operated to manual or electric pumps. If you are a busy mum, you'll probably need one made from quality material, double sided and battery/electric operated to make the process much faster.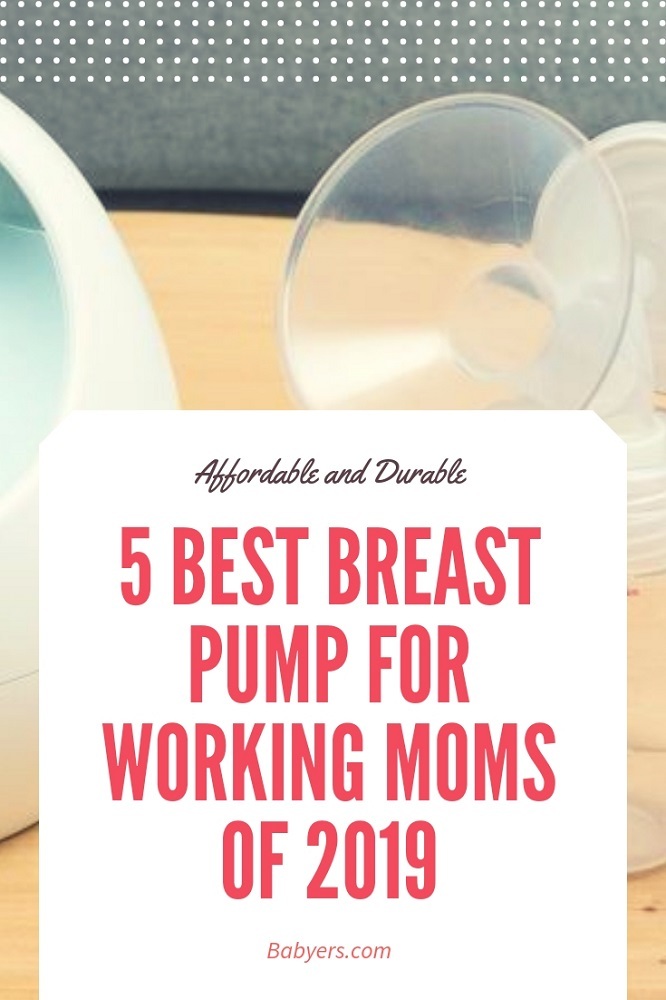 The types of breast pump
There are four types of breast pumps for working moms on the market today. They include:
Electric Breast Pumps
Hospital Grade Breast Pumps
Battery Operated breast pumps
Manual Breast Pumps
Electric Breast Pumps: they are specifically designed for women with a good flow of milk who need to express milk a couple of time in a day. This is a good option for working moms who have to go to work every day or for moms who are separated for their little angels for an extended period. Electric breast pumps come with a double kit and have a cyclic rate of 40-60 per minute which is closer to a baby's suction rate and comes with a fast pumping feature for fast milk expression and are portable and readily affordable.
Hospital Grade Breast Pumps: they are made of high-quality material and are efficient in what they do. They are also designed for multiple uses and can even be borrowed or rented. Additionally, they are an excellent option for mothers who have difficulties with breastfeeding their little ones after birth, those who do not have sufficient milk flow or mothers with twins.
Hospital grade breast pumps have double kit pumps meaning that they express milk from both breasts simultaneously. They accurately simulate a baby sucking and hence improve the flow of milk. If you have problems with breastfeeding or lack enough milk, then this the best breast pumps for you.
Battery Operated : these pumps are the best for mothers who don't have to express milk regularly and don't know how to do it manually. They are often lightweight, portable and designed explicitly for one breast at a time and do not have a high cyclic rate like the hospital grade.
Manual: they are the cheapest breast pumps and are made for moms who want to eliminate discomfort in the breasts by pumping excess milk. They are lightweight, portable and do not take a lot of space. The cyclic rate depends on mother's ability to pump.
Now that you know the types of breast pumps, I hope you are ready to see my list of the best breast pumps ideal for working moms. These pumps have been graded taking into consideration very vital factors such as efficiency, durability, comfort, and cost.
Best Breast Pump for working moms reviews
1. Simple Wishes Signature Hands-Free
First in my list is not a complete pump, but I think it's something that every mom out there should give a try. This supermom bra is compatible with almost all pumps out there and the reason I included it in this list it's because it offers maximum practicality.
Features of Simple Wishes Bra
We all know that breastfeeding can be time-consuming especially for mothers who need to pump on a regular basis.
The hands-free pumping bra will give you the freedom you need during pumping by holding the bottles securely so that you get to perform other tasks. With this pumping bra, you can type on your laptop, read a magazine, or talk on the phone while they express milk.
An added advantage is that the secure bra bottle holding design ensures that milk does not spill during pumping.
The Simple Wishes pumping bra is made of soft cotton and spandex for enhanced comfort, and the seams are designed in such a way that they don't irritate sensitive skin area.
It is fitted with four overlapping layers of fabric to secure and maintain a tight seal for bottles and also provide modest, discreet cover for the breasts.
The Simple Wishes bra can be used with all electric pumps and can be used as single or double.
The manufacturer designed the Simple Wishes bra with a nursing woman's body in mind, and so the bra's back panel can be adjusted up to 10 inches, and the front zipper panel offers two inches of additional maneuverability between breasts.
2. Medela Harmony
Medela Harmony Manual Pump is one of the most common breast pumps for many working moms. There are many reasons why working moms prefer to use this manual pump over other automatic models. The company (Medela) has been manufacturing these pumps for many years, and this has enabled the manufacturer to fine-tune the manual pumping mechanism to suit every mom needs.
The Medela Harmony  is one of the best pumps on the market today; it is small, lightweight, and comfortable to use.
3. Spectra Baby S2 Double/Single
The Spectra s2 is an automatic pump and one of the best breast pumps for working moms. The pump comes equipped with a durable motor that helps you to speed up the pumping process.
What makes it ideal for many working moms is its ease of access to buttons that control the vacuum strength and the speed. Once the Spectra S2 is turned on, it simulates "breastfeeding baby patterns" thus triggers let-down reflex.
In maintaining a regular supply of milk, the pump strength is very important. Therefore if you are a frequent pumper, you will both need to satisfy the demands of your adorable baby and also ensure that you maintain a regular supply of milk.
The Spectra S2 can pump with its maximum vacuum of 320mmHg, its simple to adjust and mimic a baby's breastfeeding pattern thus stimulating the body to continue producing milk.
4. Medela Pump in Style Advanced
The Medela Pump in Style Advanced is an all in one package that includes built-in the freezer that ensures your milk stays fresh until you can get to a freezer or refrigerator.
To accommodate different mom sizes, this pump comes with five distinct breast shields of different sizes. The bag is lightweight, and the pump is quieter, reliable and no reported malfunctions from reviews on Amazon.
However, there are couples of downsides to the Medela Pump in Style Advanced. The pump is safely secured in the bag. Even though this may not sound like a problem, except when it comes to cleaning the pump. It can be frustrating when it comes when cleaning.
Again the bag also needs to be close to you when pumping given the fact that everything is attached via the tubes.
5. Haakaa Silicone Manual Breast Pump
If you need a pump that has a more natural feel, then Haakaa Silicone Manual Breast Pump is the ideal breast pump for you. It doesn't require any wire attachments and pumping can begin right away. Additionally, you can control the suction rate, and therefore you experience optimal comfort.
What's unique about this manual pump is the fact that it mimics baby's sucking patterns, its BPA free, made of food grade silicone and PVC free materials. You can use it on the opposite side when nursing your baby and so you can build up stock right away.
6. Medela Symphony Hospital Grade
Most moms often rent this unit from the hospital's thanks to its effectiveness and the very few issues that arise with it. If you encounter anything, its probably a defect and you should immediately return it for a replacement.
The pump is often given to moms who have difficulties expressing milk. It is considered a hospital grade breast pump due to its effectiveness at expressing milk and providing moms with an overall good pumping experience.
The cyclic rate on this pump, however, cannot be adjusted, but why would one want to change when it's so effective?
Additionally, the symphony must be plugged in for the pump to work and it also heavy just like the hospital grade pumps. Portability is a problem due to its weight, and so I think it's better to avoid it if you are always traveling and don't have the time to pump at home. You will also need to buy the double pumping kit separated as it's not included with this product. But if you have the cash to buy this pump, then I'm guessing buying the kit won't be a hassle.
The Medela Symphony is one of the top rate breast milk pumps, and if you are lucky to use it, you will appreciate the potency and comfort it provides.
7. Philips Avent Manual Breast Pump
The Philips Avent is considered as one of the best manual breast pumps for working moms. It is affordable and yet has great features to offer. The materials used to make this pump are BPA-Free so there's no need to worry about any health issues and it's great for flat or sore nipples.
What you will love about this unit is the usability; you will not strain your hands at all. Its fitted with a soft gel pad that makes it easier to pump for minutes without straining your fingers.
It's important to note that this pump will only work with the new wide-mouthed Avent bottles. However, this should not be a problem because these bottles are cheap but also decent for your little one. Some users complained pouring from the cushion, so it's essential to adjust yourself to prevent this leakage. If you have no problems with milk flow and want the best manual breast pump to carry to work, I would recommend this manual pump.
8. Bellema Effective Pro
The Bellema Pro Double for those looking for an advanced electric pump. Its lightweight, beautifully designed and worth the price. The suction level can be adjusted up to suction rated of 250mmhg which is definitely good since you can adjust to find your sweet spot.
The pump comes with two bottles, each 40oz and a bottle adapted that allows the user to use the unit with Medela and Avent bottles. This is truly an excellent addition considering that most moms already own Avent or Medela bottles, you do not have to purchase any extra bottles.
I love the Bellema Double Electric Pump due to its ease of cleaning. You can use the pump on both breasts simultaneously or on one breast if your baby is feeding off the other. The unit has independent controls for right and left sides; this means that you can use different suction rates for each breast. So if you need a gentle suction on one side, then you can adjust without affecting the pumping on the other breast.
Whether you work or a stay at home mom, this electric pump will work in both settings. Because it's lightweight, you can always carry it from one place to another.
9. Medela Freestyle
The Medela Freestyle is one of the top rated pumps thanks to its incredible features and performance. It is ideal for women with bigger breast since it comes with 2 PersonalFit shields sized 27mm and 24mm.
It might be costly for an electric pump. However, the efficiency and the accessories make it worth the price. Included in the package are a tote bag, two shields, Lithium-Ion battery, four 150ml bottles and an insulated cooler bag to help you store milk for longer.
The breast pump utilizes a 2-Phase Expression Technology best for suction just like the Pump in Style Advanced breast pump. You can use the pump on one breast or both according to your preference. The pump is easy to assemble and disassemble, and it automatically shuts down after 30 minutes of idleness.  The memory function is excellent and can really go a long way.
10. Lansinoh Signature Pro
The Lansinoh Electric pump is an affordable pump and a close resemblance to Ameda Purely Yours pump. The closed system works great and helps maintain hygiene. There are few components hence cleaning this unit is a breeze. (Also read: Best stroller fan for Disney)
The motor is super quiet but also not too loud and won't wake your little one while pumping. It features two modes, expression, and stimulation and works perfectly for most moms. The unit comes with Lansinoh storage bags that help store milk until the baby is ready to feed again. One of the drawbacks of this pump is that the suction is not the best.
What to Consider When Buying a Breast Pump
Maintenance/Cleaning
Regardless of the type of pump you buy, either manual or electric, there are a lot of parts that need to be cleaned. The pump needs to be sanitized every day despite of the many components of the machine.
An average breast pump only requires warm water plus cleaning detergent for smaller parts while the large parts can be placed in the dishwasher only if they're dishwasher safe.
Additionally, some pumps sold on the market have everything attached to the motor, and so they will require special care when it comes to cleaning them.
Comfort
It is hard to guess comfort level because what would be comfortable for you may not be for the next mom. So it is important to pick the best-sized breast shield. The shield should offer comfort, so the right placement is critical. The pump shield should not pump the sides as you are pumping and your breast nipple should be in the center to allow sufficient movement of the nipple when milking.
A small breast shield will affect the letdown process thus affect overall milk production.
Portability and Storage
Manual pumps are the most portable pumps on the market compared to the battery or electric pumps. Manual pumps often come with portable shield and bottle along with a pump handle. All these accessories can perfectly fit in a diaper bag or medium purse for easy convenience.
On the other hand, automatic pumps are much larger and often require a large bag to accommodate chargers, batteries, vacuum tubes, pump system, breast shields, and everything else that come with the pump.
Conclusion:
If you're a working mom and would like to express milk in the shortest time possible during those short breaks at work- I would recommend the above pumps. Looking for more articles? learn about different pumps for small breasts or check out this article about pumps for stay at home moms and pumps that are best in inducing lactation.