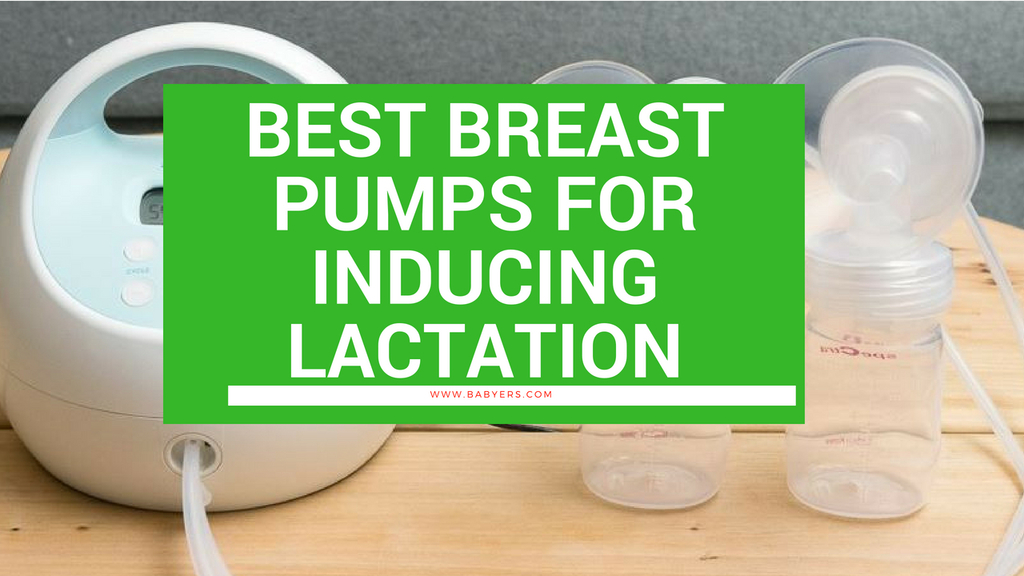 Best Breast Pumps For Inducing Lactation
Are you in need of the best breast pump to induce lactation? Are you finding it hard to researching and shortlisting the best pump? Before heading out to Amazon to get yourself the best breast pumps for inducing lactation, there are some few things you need to know first.
If it's your first time buying a breast pump, you will need to ask yourself several questions before you can make the final decision. This will help you identify the best breast pump models good for inducing lactation.
Additionally, you will also need to familiarize yourself with lactation inducing breast pumps brands. Acquainting yourself with this information will enable you to to make an informed decision before buying.
Best breast pump to induce lactation reviews
Induced lactation is the process where a woman who has not been pregnant is helped to produce milk. One of the main reasons why a woman may want induced lactation is because they want to breastfeed a surrogate or an adoptive baby.
Comparison Chart
1. Best electric breast pump to induce lactation
To induce lactation, you will need a breast pump that will get the job done without any struggles. Electric breast pumps will get the job done in minutes and are a great option for moms who like pumping several times in a day.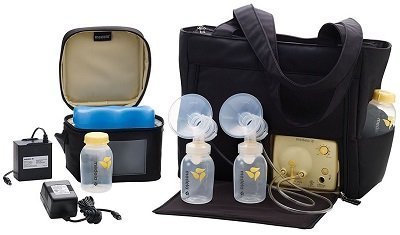 Medela Pump in Style Advanced Breast Pump
Medela Pump in Style is one of the best electric breast pumps for everyday use designed for moms who would want to express milk several times a day. This electric breast pump comes with a tote bag with integrated AC adaptor, motor unit, battery pack, ice pack, insulated cooler bag, 24mm breast shields, 5-ounce breast milk bottle, tubing, PersonalFit connectors, and instructions manual.
Also Read: Top Rated Stroller Reviews
Reasons why its best breast pump to induce lactation
Comes with a battery pack- enabling you to pump anywhere anytime.

The 2-Phase Expression technology lets you produce more milk in just a few minutes

Comes with a stylish microfiber bag that holds everything when you need to pump

Comes with a removable cooler bag

All the breast pump parts that touch breastmilk are BPA free
2. Best rechargeable breast pump to induce lactation
A breast pump capable of inducing lactation should possess these two important features. It should offer the desired strength and performance. Additionally, the breast pump should be durable to last you many more years of happy pumping.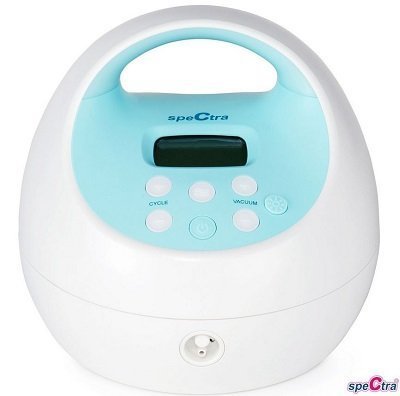 Spectra Baby USA – S1 Plus
Thankfully, Spectra Baby, USA S1-Plus packs all that's needed for an ideal pump capable of inducing lactation in moms seeking to adopt a baby. It offers the performance and the strength of a hospital grade breast pump. It also comes with a rechargeable battery- hence you can bring it anywhere and pump anytime.
When this electric breast pump is fully charged, it can pump continuously for three hours. You will love that Spectra Baby S1 plus weighs only 4 pounds.
The closed system ensures that the breast pump tubing is kept dry by preventing air flow between the pump tubing and expressed milk while pumping. This protects the expressed breast milk from bacteria, viruses, and mold while pumping.
Read More: Scooter Helmets for Toddlers Reviews
Other features:
The suction is adjustable in both expression and let-down mode

Includes a night light and timer
3. Best portable double electric breast pump
Every mom wants a breast pump that more comfortable and at the same time affordable. You shouldn't compromise on the quality if you want to get the best out of your breast pump. You will need a breast pump that's not only easy to use but also one that you can easily carry along with you wherever you go.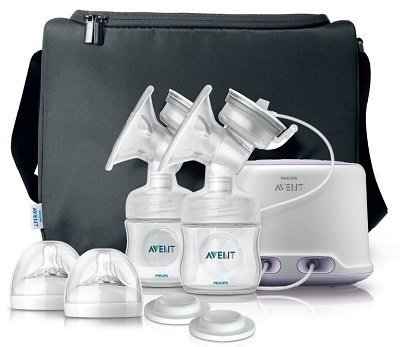 Philips AVENT Double Electric Comfort Breast Pump
This double electric breast pump will not only save you more time by allowing you to pump simultaneously from both breasts but will also ensure that your baby enjoys the full health benefits of breast milk.
Unlike other breast pumps that require you to lean forward when pumping, Philips Avent allows you to sit comfortably upright as you pump. The angled breast pump neck allows milk to flow smoothly from breast to bottle.
The Philips Avent breast pump has an uncomplicated design with very few parts that are easily assembled. The breast pump comes with a soft massage cushion with five textured petals that help stimulate milk flow.
The Philips Avent double electric breast features a sanitary design that prevents the breast milk from coming into contact with the tubing which could contaminate the breast milk. The nipples, pump, bottles and the massage cushions are all BPA free.