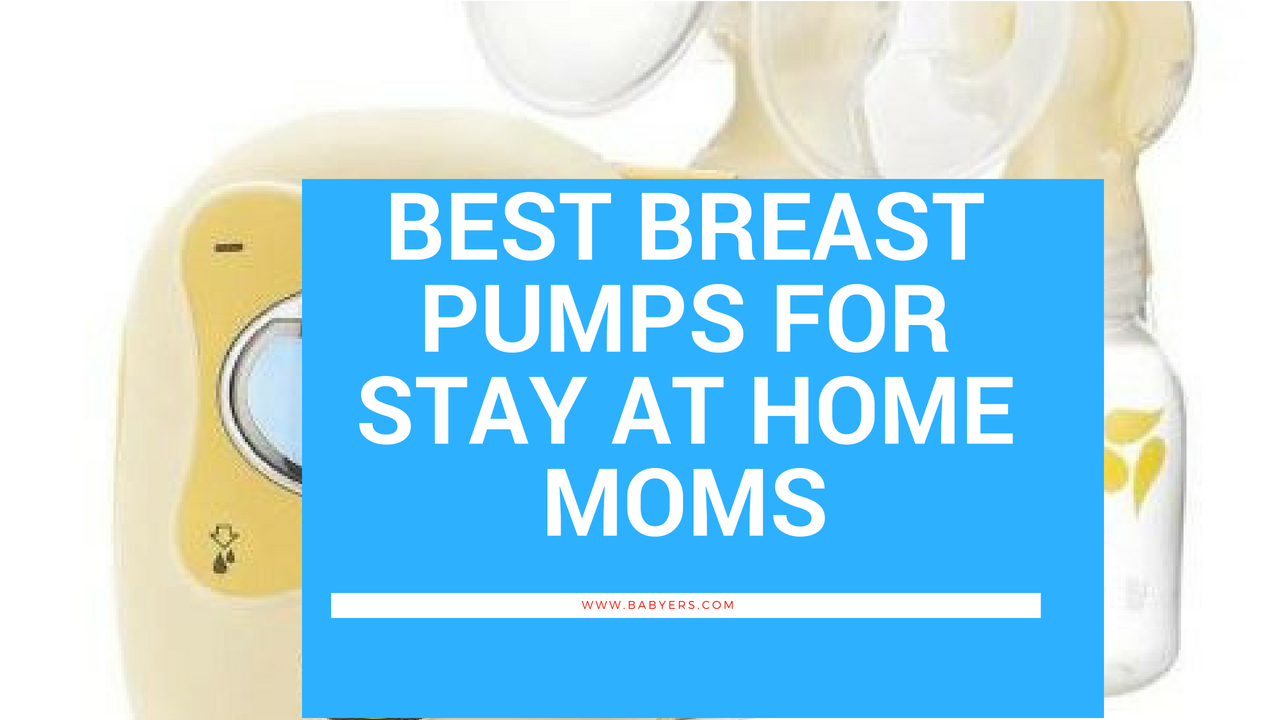 Best Breast Pumps For Stay At Home Moms
From my email: Hello Tanya, which is the best breast pump for stay at home moms? I received this from Alice Kowalski a stay at home mom expecting her firstborn sometime later this year.
I responded privately via email, but I thought it would be better if I wrote an article on the same.
So in this write-up, I'm going to exclusively review some of the moms recommended electric and manual breast pumps for stay at home mothers.
Also Read: Best toddler helmet
Choosing a breast pump for stay at home mothers
If you're a stay at home mother, there are several factors that you should consider before buying a breast pump. Some of the factors include:
How often will you need to pump milk?

How much are you willing to spend on a breast pump?

How fast do you want to express milk?
If you're not going to need often to use the breast pump, a simple manual breast pump is all that you will need. On the other hand, if you will need to express milk several times in a day, you might need the best electric breast pump.
Also Read: Best strollers for tall parents
Spending extra bucks on a breast pump can make a big difference when it comes to quality. But this doesn't mean that you can't get a quality breast pump for cheap. In fact, you will be able to find an affordable breast pump that's durable and of high quality just like the high-end models.
The rate at which you'll want to express milk will also influence the type of breast pump to buy. Manual breast pumps are cheap but express milk at a lower rate than electric breast pump which are relatively expensive.
In this review, I took a step further to classify various breast pump into different categories for easy selection. (Just in case of any clarification, leave a comment, and I'll get back to you).
Breast Pumps for Stay at Home Moms Comparison Chart
Best Manual Breast Pump for Stay at Home Moms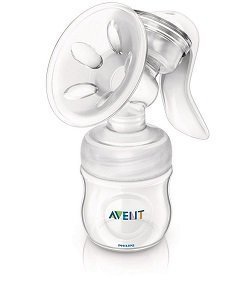 If you don't intend on expressing breast milk now and then- a simple manual breast pump is all that you will ever need.
You will need a simple pump that will allow you to express milk anywhere in your home. One of the best manual breast pump that has served me right over the years as a mom is Philips Avent Manual Comfort Breast Pump. It's not only an affordable breast pump but also efficient, durable and straightforward.
Also Read: Best all terrain strollers
I feel that the breast pump has been designed with comfort in mind. I noticed that you don't have to lean forward when expressing milk- a common trend in other manual breast pumps.
It is lightweight and compact; it's also easy to clean and comes with a soft massage cushion and a natural bottle that allows you to combine breastfeeding and bottle-feeding.
Best Double Electric Breast Pump for Stay at Home Moms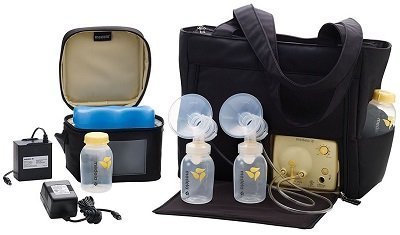 You will only need an electric breast pump if you plan on breast pumping several times in a day.
An electric breast pump will save you thousands of hours that you would otherwise spend if you were to buy a manual breast pump. Some of the factors you should consider before buying an electric pump include ease of cleaning and noise level.
Even though there are plenty of options to choose from when it comes to buying an electric breast pump, here is my top recommendation of the best pump if you're a stay at home mother is Medela Pump in Style Advanced Double Electric Breast Pump.
For decades Medela has established itself as a leading and also bestselling manufacturer of breastfeeding baby items.
Pump in Style Breast Pump is designed for daily use, for stay at home mothers who would like to pump several times a day.
It's portable; hence you can easily transport it from the bedroom to the baby nursery or any part of the house. The breast pump boasts two-phase expression technology that lets you express more milk in less time.
Best Hospital Grade Breast Pump for Stay at home moms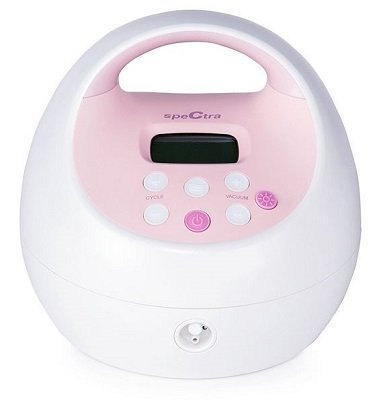 If you want a hospital grade breast pump without having to break the bank- today is your lucky day. Spectra Baby USA- S2 Plus Hospital Grade Pump is designed to meet the needs of moms who want to feel more confident that they've got a powerful and efficient breast pump.
Related Review: Best electric breast pump for working moms
Just like any other breast pump manufactured by Spectra, the S2 pump is a closed system. This means that milk doesn't come into contact with the pump thus enhancing hygiene and overall motor performance.
The pump boasts a suction strength of approximately 250mmHg and can be used either as a single or double breast pump. The suction rate can be adjusted in both expression and let-down mode.
Best Single Electric Breast Pump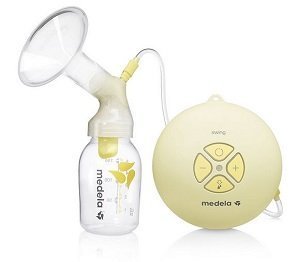 With a single electric breast pump, you will only be able to express milk one breast at a time. You will, therefore, need the number one Physician Recommended Breast Pump in the United States, Medela Swing Single Electric Breast Pump.
The breast pump comes with one Medium PersonaFit Breast Shield and boasts 2-Phase Expression Technology for faster expression in fewer minutes. It is an excellent choice for stay at home moms who want to express milk every day. Additionally, if you're a busy mom who loves sport, or wants to go out for an evening or shopping, this is the perfect pump for you.