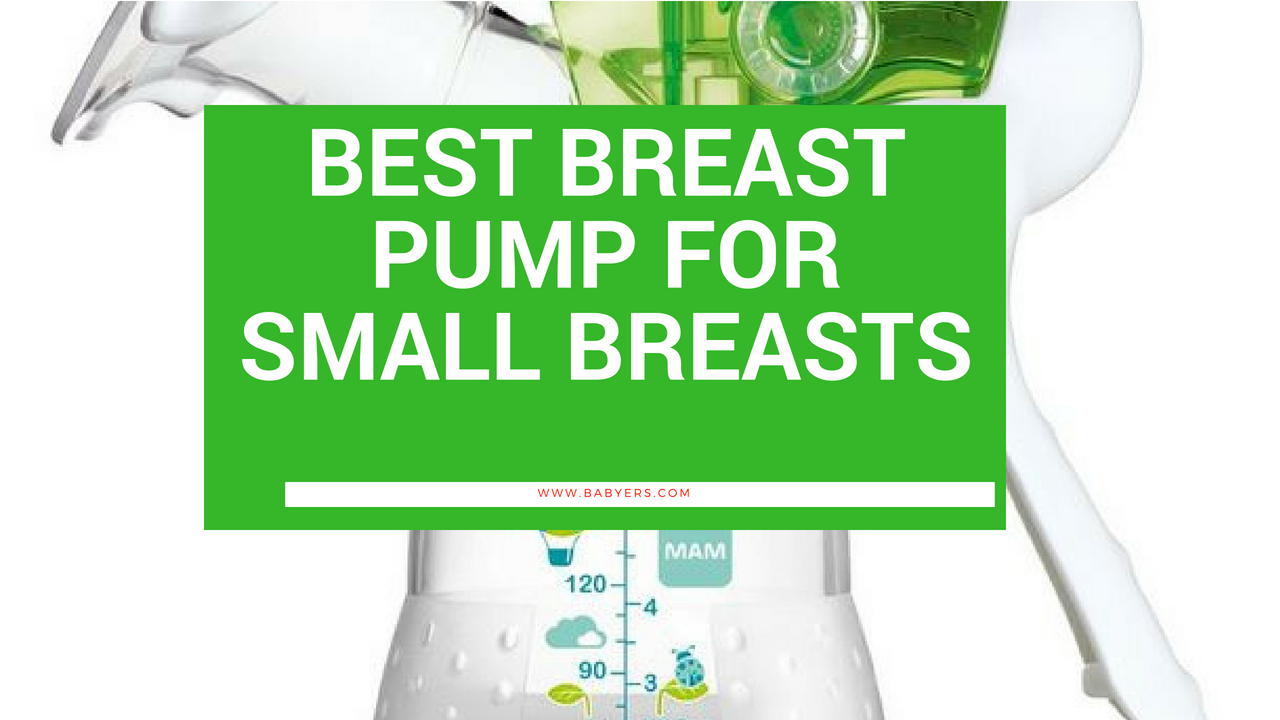 Best Breast Pump For Small Breasts in 2018
I'm a member of several communities and forum helping moms raise their babies. One of the popular questions I've come across is: which is the best breast pump for small breasts? This question has also sparked debates about the relationship between breast size and milk supply.
Do you think that breast size influences milk supply?
No, it doesn't. When it comes to breastfeeding, the size doesn't matter. I have the first-hand experience, and I can testify. The size of your breast is determined by the amount of fatty tissue they contain, and this doesn't affect the quantity of milk.
But your breasts should grow bigger (even during pregnancy) as they prepare for the task ahead. However, the amount of milk that you produce is determined by how your little one nurses. The more he feeds, the more milk you produce.
Also read: Our Top Pick of Top Rated Stroller Fans for Disney World
Best breast pump for small breasts reviews
While the regular breast pump should work for small-chested women, I own a Medela Freestyle pump, and my breasts are not big, they're extremely small. All breast pumps have shields that should work fine for any breast size, and they have different sizes for every nipple. When I first gave birth, I used the medium size, and it worked fine though a friend told me the small would have been better.
Any regular breast pump with shields should work fine for moms with small breasts. Without the shields, your entire breast would probably fit under, and there would be no suction.
While any regular pump would work fine, I gathered a list of breast pumps that most moms recommended.
Best electric pumps for small breasts comparison chart



Best electric pumps for small breasts reviews

Ameda Purely Yours is a double electric breast pump boasting a simple design and some fantastic features to make your breast pumping experience a memorable one. It features separate suction and speed control setting and has been known as a major competitor to the well-known Medela breast pumps.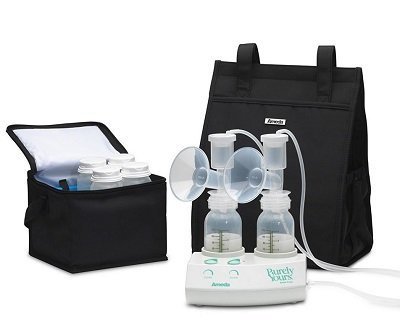 One of the advantages of Ameda Purely Yours breast pump is the ability to control the suction strength and speed independently. Unlike other common breast pumps that only allows you to adjust the suction level. The only other breast pump that offers independent suction and speed controls is the Spectra S1 electric breast pump.
Dual bottle holders
The pump motor houses two bottle holders which are useful when packing the pump or when setting it up. The bottle holders hold the bottles firms, and so you don't have to worry about the bottle getting knocked over and spill your milk.
Breast shields of all sizes
Like I mentioned above, if you are looking for the best breast pump for small breasts, you should buy one that comes with breast shields.  The Size S contains 22.5 mm insert while Size XL-XXL contains 35mm shields with 32.5 mm inserts while Size M-L contains 30.5mm shields with 28.5mm shields.
Who should use Ameda Purely Yours pump?
This electric pump is compact and lightweight making it ideal for working moms. But if you're a stay at home mom, you can as well get it. The breast shields will accommodate moms with different breast sizes- so it's one of the best breast pumps for big breasts/small breasts.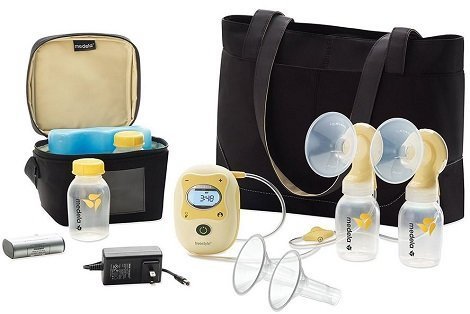 This is my detailed review of Medela. I have had first-hand experience with this breast pump, and I'd recommend it for anyone looking for a compact and lightweight electric breast pump.
It's a freestyle dual electric pump for daily use with a 2-phase expression technology to yield more milk within the shortest time. It's equipped with a rechargeable battery to ensure that you can pump anywhere anytime. It has a backlit digital display, a memory button and a time to help you personalize and control your pumping sessions.
Best manual breast pump for small breasts
Manual breast pumps are a good alternative or backup for an electric breast pump. Moms prefer manual pumps over the expensive electric pumps because of these reasons:
They are easy to assemble and disassemble

No power is needed- you can pump anywhere anytime time.

They are affordable unlike electric breast pumps

With a manual pump, you can easily set your own pace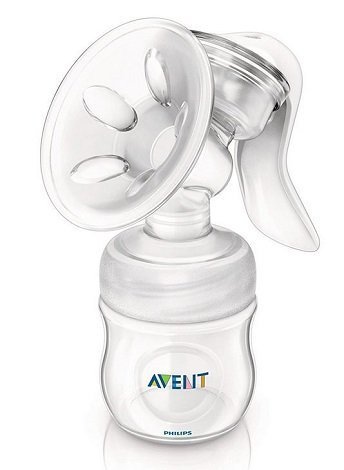 Philip Avent breast pump is designed with comfort in mind and with this manual breast pump there is no need to lean forward when expressing milk. It comes with a massage cushion that gently stimulates milk flow by mimicking your child's suckling action.
It is lightweight and compact meaning that you can easily pump while at home or take it along with you and express on the go. The pump is designed with few parts- (are easy to assemble and easy to clean).
Additionally, the pump comes with a breast shape nipple which mimics the breast hence making the transition to bottle-feeding a breeze.
A manual breast pump is a great choice for moms who pump sporadically or who may want a lightweight and compact breast pump for travel. It is also a good backup option you can easily stash in a glove compartment or purse for emergency use.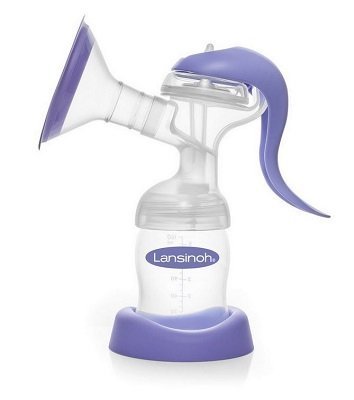 The Lansinoh manual breast pump is an affordable and reliable backup breast pump great for use at work, in the car or airplane. The few components make cleaning and assembly feel like a walk in the park. All the pump parts that come into contact with your precious milk are all BPA and BPS free.
Most of the mamas who have used the Lansinoh Manual Breast Pump have affirmed that they were able to pump without experiencing any discomfort. The pump also comes with a 30.5mm and 25mm Lansinoh ComfortFit Flange (breast shields) that are soft and have a flexible edge making it a good pump for moms with small breasts.
Conclusion:
To sum up, I would like to reassure you that the size of your breast does not influence milk production. In fact, a study conducted suggested that moms with small breast are likely to produce more milk than their counterparts. (Read it here). If you're looking for the best breast pump for small breasts- the above pumps are worth the money.