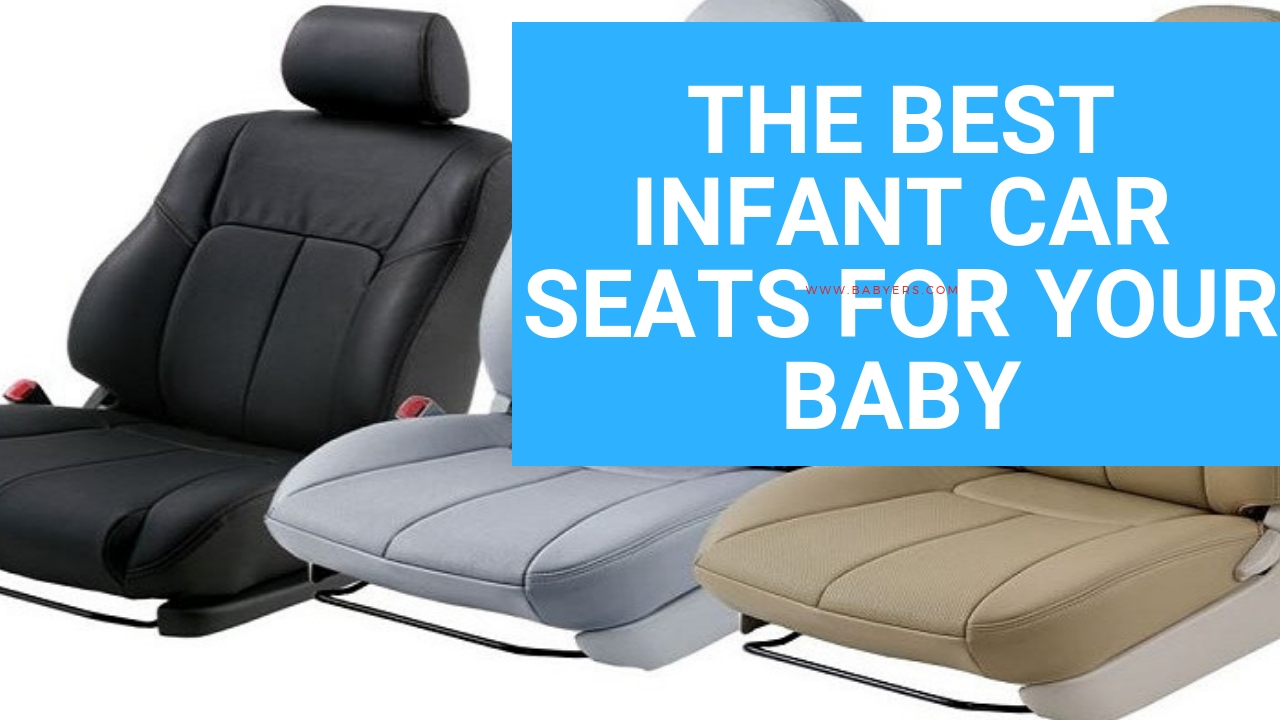 The Best Infant Car Seats For Your Baby
Finding the best infant car seat can overwhelming especially if you're a first-time mother. As a mother of three, I had the same challenge when my first born came knocking. It's easier to get overwhelmed given the different infant car seat models available on the market today- from lightweight car seats, convertible car seats, car seat stroller combo, car seats for small cars and the list is endless.
I know you might say- any car seat would be perfect for my newborn- but the answer is no. Different car seats are designed for kids of different ages. For example, there's car seat for newborn, car seats for toddlers, and car seats for big kids.
That's why I decided to carry the burden on your behalf and spent up to 24 hours researching and sorting the best from the rest to help you make a wise decision in your quest to find the best infant car seat.
What is an infant car seat?
An infant car seat has a weight limit of 35 to 40 pounds and a height limitation of up to 32 to 35 inches tall. This means that the car seat cannot be used by children that exceed these limitations and are only used facing the rear of the car.
Best infant car seats comparison chart
What to consider when buying an infant car seat
Just like buying your first car, there are factors that you should consider before purchasing an infant car seat. Below are some questions that you should ask before making the decision.
The size of your car: You should buy an infant car seat that fits in your vehicle. If you have a small or big car, you should consider this as well.
How often will you be moving the seat in and out of the car? When shopping for an infant car seat, first consider whether you will need to take the seat in and out of the car frequently. If so portability would be an important issue.
Comfort: the infant car seat should be comfortable for your baby. Check to see if the car seat is padded and offers sufficient head support.
Brand and Models: The NHTSA website is an excellent resource to check infant car seat brands and models that have been recalled.
Cleaning? The truth is, babies can be messy. When shopping for an infant car seat, it's important to buy one that's easy to clean. Also, check if the car seat cover comes off.
Best infant car seat 2018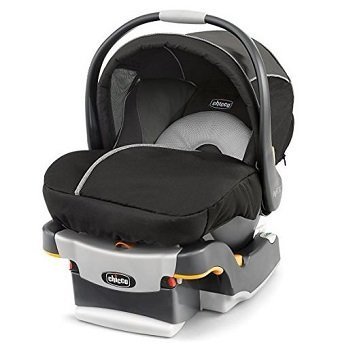 Chicco KeyFit 30 Magic
The best infant car seat should have all features associated with safety, reliability, and affordability. If you're looking for a car seat with such features, I would recommend Chicco KeyFit 30 Magic.
Chicco KeyFit is easy to install, fitted with premium and comfy fabric for the safety of your little one. You can use the car seat from the birth right until your child weighs 30lbs. The reason why I love and recommend this infant car set be because its compatible with most Chicco strollers and other known brands on the market.
Compatible strollers list:
Chicco Bravo
Activ3
Cortina
Neuvo
TRE
Cortina Together
Liteway Plus
KeyFit Caddy strollers
Best Infant Car Seat for Small Cars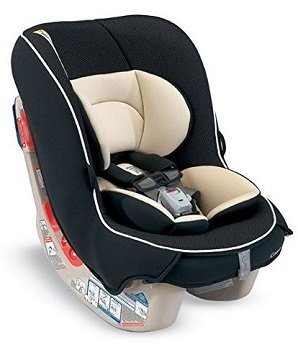 Combi Coccoro Convertible Car Seat
How big is your car? The size of the car determines what will fit and what will not fit. Small cars will need small and compact infant car seat. One of the best infant car seats for small cars is the Combi Coccoro Convertible Car Seat.
It is lightweight and compact to fit small cars. This means your vehicle can accommodate up to three car seats across the rear seat. The convertible car seat is equipped with a layer of energy absorbing foam that absorbs energy during crash protecting your baby head, neck, and spine.
Comes with a five-point harness, an easy to remove the cover, an infant insert pillow, and harness pads to keep your child comfortable. The weight limits for this infant car seat range from 3lbs to 33lbs when the child is rear facing and from 20-40lbs when forward facing.
Lightest infant car seat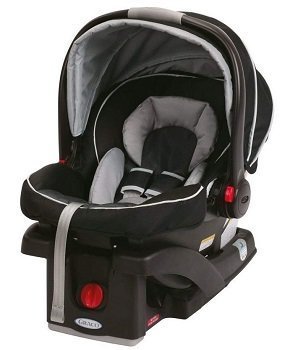 Graco SnugRide Click Connect
If you want to buy a booster car seat or a convertible car seat, then the weight is not going to be a concern since they are designed to be used in your car most of the time. However, if you're looking to buy the best infant car seat- then weight should be a major concern in this case.
Infant car seats are designed to be carried around, and their most significant selling point is the fact that they easily click in and out of the base of your car seat.
If you're looking to buy an infant car seat that's lightweight- Graco SnugRide Click Connect Infant Car Seat should serve you right. You should be able to transport your baby from home and around town and run errands without a headache. It is a rear-facing infant car seat that helps protect infants weighing from 4-35 pounds and up to 32 inches hence making it the best first car seat for baby.
The infant car seat comes with a 5 point harness that can be adjusted from the front hence making it easy for your little one to get in and out of the car seat easy. The car seat has been crash tested and meets United States safety standards.
Best inexpensive infant car seat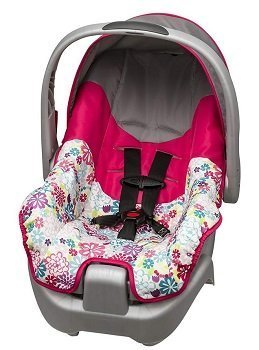 Evenflo Nurture Car Seat
If you're looking for a cheap infant car seat that doesn't compromise on quality, you will love Evenflo Nurture Infant Car Seat.  It comes with a 5-point harness with two crotch buckle and three shoulder harness for better fit and durability.
As a mother, what I love about the infant car seat is the fact that it comes with a separate stay in the car base that allows for easy movement in and out of the car.
It is equipped with energy absorbing foam liner that helps provide added safety to your baby. The car seat can only be used rear facing and only for babies weighing 5-22 pounds.
The Shortcomings?
There's a saying that goes, "you get what you pay for," and the same applies when it comes to purchasing an infant car seat. You will probably be getting the minimum safety standard. Some customers complained about the seat sturdiness.
Best Infant Car Seats for Twins and Preemies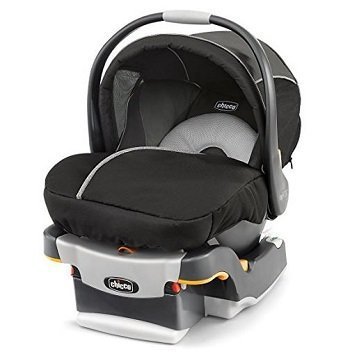 Chicco KeyFit 30


There are two main features that you should look for before buying the best infant car seats for twins and preemies. They include low harness slots and minimum weight rating.
The rule of rear-facing infant car seat is that the baby's shoulders should be at or above the nearest harness slot. Therefore it's important that the car seat you choose have harness slots that are low for smaller babies. This is because if the lowest harness slot on the car seat is too tall, the car seat will not work.
Chicco KeyFit 30 Infant Car Seat is America's number one infant car seat. It's easy to install, comes with a five-point harness that easily adjusts with one hand and it's ideal for newborns weighing 4-11 pounds.
The car seat comes with level indicators that will help you accurately verify base angle when installing it in your vehicle. It's also equipped with a removable body and head support for newborns and smaller infants. It is also compatible with all Chicco stroller for on the go travel convenience.