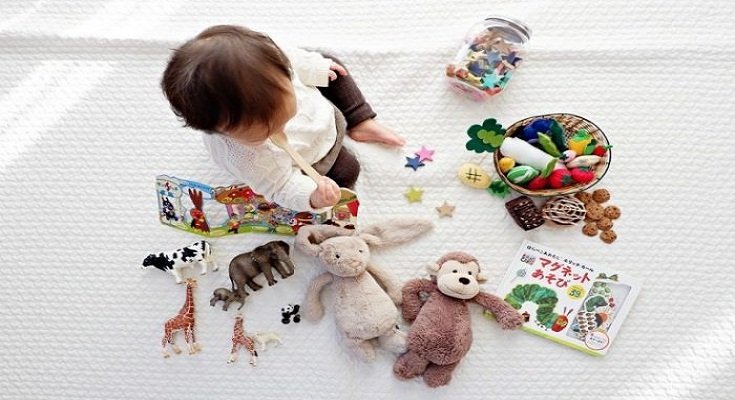 Best Toys For Babies Learning To Walk
Can you believe you believe your baby started walking? There are many best toys for babies learning to walk in the market. During this period, you require a peaceful mind with the right baby walkers. When you choose the correct toy, you get to take care of other household chores while your baby plays and learn to move fast around. (See my recommended toy here). Toys also assist your kid in exercising. They help them to develop overall physical fitness. If your baby is learning to stand, here is an article to help him learn to stand
Additionally, some toys are a source of entertainment since they come with melodious devices. All these advantages are crucial when it comes to your baby development and learning. They are many types and models of the best toys in the industry. Find an excellent toy is cumbersome. It is for that reason that you need whole compilations of how to choose the right one and the best toys that will not disappoint you. Related Review: The Top Best Baby Toys That Light Up.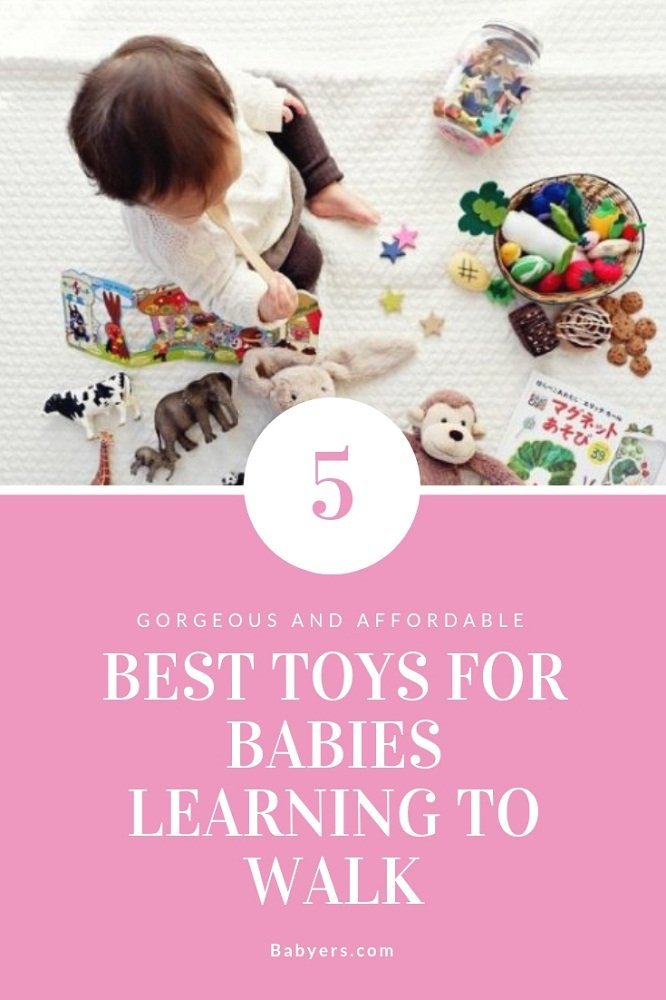 How to choose the best toys for babies learning to walk
When shopping for baby toys, it is essential to take into consideration the following:    Safety
Every person knows that the security of a baby is a key. It is necessary to make sure that a toy does not harm a child. Choose the toys that have incorporated safety features that will prevent and stop accidents at the same time offering maximum comfort.
Versatility
It is crucial to make sure that a baby toy corresponds to the need of a child as he/she grows. Ensure that it is comfortable to enhance the stability of a kid. Before buying, examine the seat, height, and base keenly.
Entertainment
It is essential to choose a toy that can amuse and entertain your child when he/she is tired of playing around. Find the one that has melodies, piano keys and many more.
Best toys for babies learning to walk reviews
1. Labebe Baby Walker with Wheel Walking Toy
The best thing about this toy is that apart from being a walking toy it doubles up as toy storage. It comes with a large toy chest. It enables the kid to sit and play on his own. When it is time for him to move, he pushes it, in the process a baby learn to walk comfortably. When a child learns to walk steadily, he can take other toys anywhere and play with it. The wheel comes with rubber to make sure that the walker does not skid and protect your flow from wearing or tearing out. The rubber rings also monitor your baby`s walking speed. Related: The Best Baby Toys For Airplane Travel
It has a broad base that enables the baby maintains the balance, in turn, gaining maximum confidence as he learns to walk. It is ideal for babies between one and three years. It adds up also as push wagon. Babies are usually scared when they first learn how to walk. The toy has a cute design and bright colors. It will assist your child by arousing interests of walking. The vivid colors are also vital for baby`s visual development. The screws are hidden and will not scratch the baby`s clothes or skin. The wheels are simple to maneuver.
2. Fisher-Price Activity Walker
Leaning how to walk can be challenging for many babies. Luckily, there are multiple ways of helping a baby learn to walk thanks to technology and the latest toys. This toy is some for the products that help your baby learn to walk by stimulating the sense through bright colors and toys in baby walking toy. They can comfortably learn how to walk because this toy has wheels. It moves thus forcing a child to go after it.
It is the best versatile toy that enables your child explores various exciting activities as he learns how to walk. It has the spinning ball, flipping toys and sliding spin heads. All these elements will keep your kid entertained as you take care of other chores. When it is the time of learning of how to walk, you stand the toy up, and it changes into the best baby walking toy. It assists your child to walk steadfastly. Once the baby is tired of walking, you can fold it up for portability or storage. Above all it is affordable.
3. Melissa $ Doug Rattle Wooden Push Toy and Activity Walker
(Check price and user reviews)
Many people know this baby walker offers toys that strike a sense of wonder and imagination in all babies. The baby walker toys produce a rumbling and rattle sound in each step a kid takes. It has various canisters with bright toys that shake around as the walker moves forward and backward.
It has a smooth and sleek finish. You do not have to worry about hurting your baby`s hands. It enhances kid`s walking and motor skills. With sturdy and stable design, it gives you a peaceful time as your baby is entertained.
4. Bright Stars Giggling Gourmet Shop and Cook Walker
This toy never disappoints because you will use for a long time. It is a 4-in-1 walker that will transform your baby into a little chef. It has a Cooktop area that pops sandwich and popcorns. It comes with buttons when a baby push it produces sizzling sounds. The Cooktop area can be removed for a child to sit and have fun with it. You can easily lockup up the cart leg to make it a stationary table. When a child wants to move around, the legs are broad and robust. As the baby grows, you can transform this toy into a shopping cart.
5.  VTech Sit-to-Stand Learning Walker
(See why I recommend it)
Among the list has to be this best toy for babies learning to walk. It gives a chance your baby to play with a detachable panel. He can discover shapes, colors, animals, music, and numbers. A baby will grow and move along with a walker when you attach the panel into a walker. It assures you that a baby will develop both visual and motor development. It has the five piano keys that provide amusement and fun to enhance creativity in your kid. Additionally, it has a fake telephone handset with two batteries. It features spinning rollers, light-up buttons, and three shapes sorters.
On Toys Learning To Walk:
The above toys will help your little bundle of joy learn how to walk. However it's important to note that you shouldn't introduce your baby early to such toys until the right time. Such toys should always be cleaned after use. Here is my article on how you can clean your baby's toys naturally. If your baby fancies toys that light up, this article is worth reading.