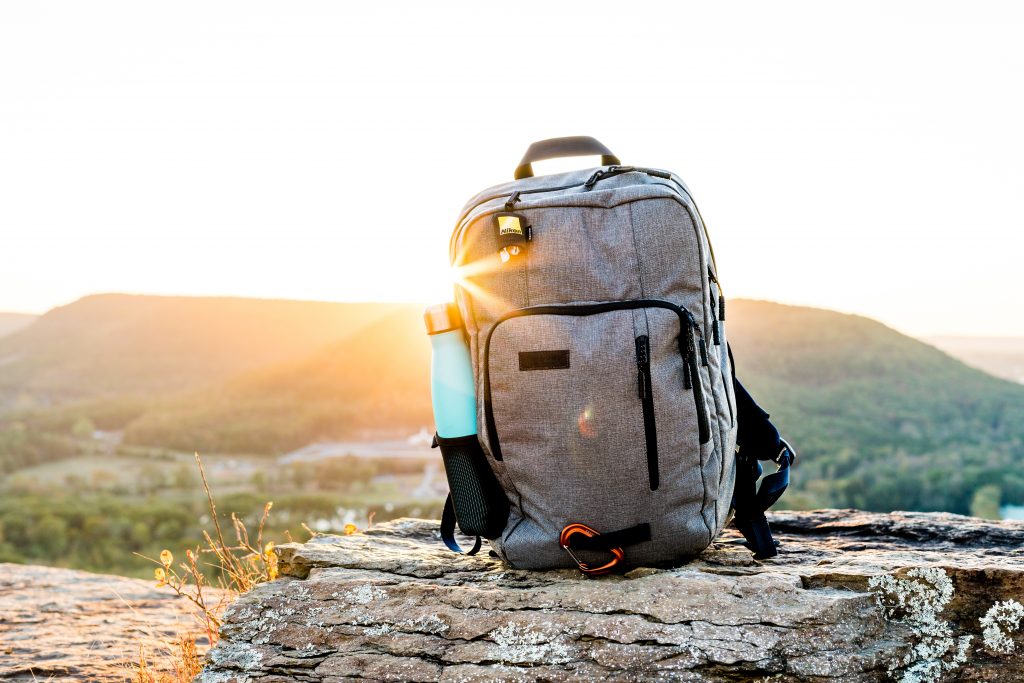 Best Diaper Backpack That Fit Every Parent Needs
A diaper bag is an indispensable baby item that you'll need right from the time your baby is born. There are tons of them sold in the market today that can be used as a diaper carrier from traditional messenger bags to totes, but nothing beats a diaper bag.
While it is tempting to use your old school bag , it's important to note that the best diaper backpacks are made with easy to clean fabric and have more pockets and other important features.
As usual, I've spent several days researching and below is what I found out about these diaper bags.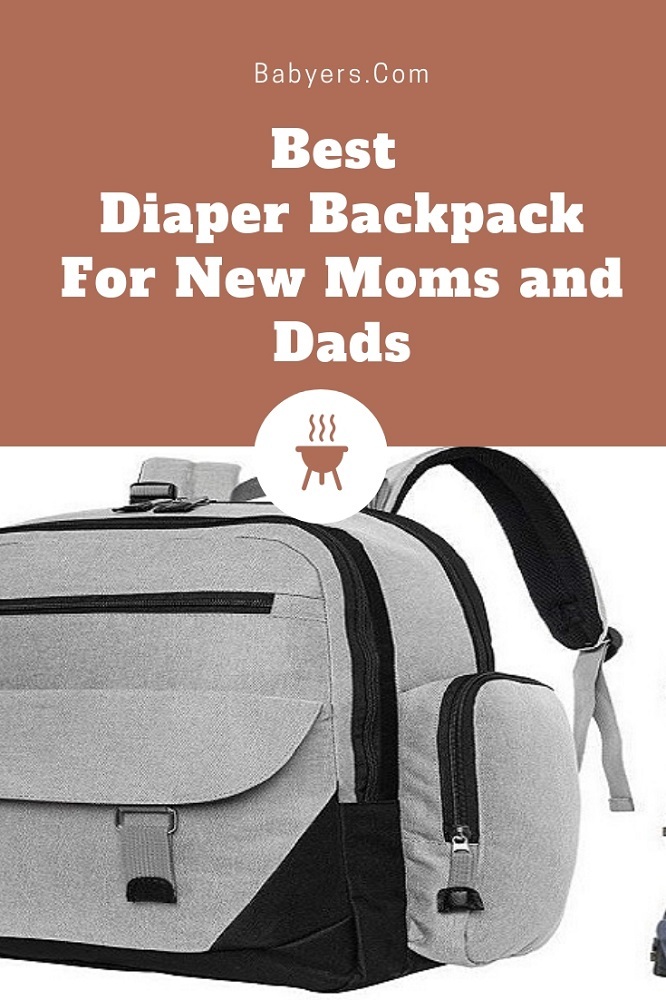 Comparison Chart
Best diaper bag backpack for dads
Jeep Perfect Pockets Diaper Backpack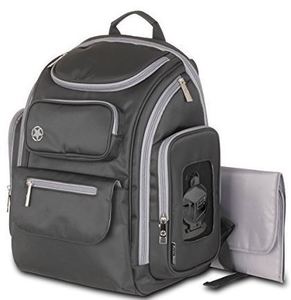 I remember a some of the years back when diaper bags were designed exclusively for moms. There were very few for dads and almost every online store/local store my husband would visit- he'd find them out of stock.
Everything seems to have changed today, and the shortage of diaper bags for men is no more. They come in all shapes and sizes. However, the most common ones for dads are designed like the good-old-fashioned backpacks.
Jeep Perfect Pockets Diaper seems to answer the question as to which is the best diaper bag dads. It features over ten pockets making it storage heaven for dads where you can stash creams, pacifiers, diapers, keys, large items like baby toys and your child's clothes.
You can carry the it on your back or attach it to the bar of your baby stroller thanks to the stroller loops on the bag.
Best backpack diaper bag for travel
HaloVa Waterproof Travel Diaper Bag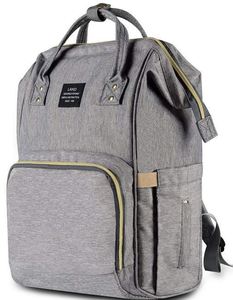 As a parent, you'll find it difficult to travel with your baby– either in your car, using public transport or by air. However, you can make the travel much easier by purchasing a diaper bag where you can stash your baby essentials when you are on the go.
One of the travel diaper bag you can find on the market today, that's worth every penny is the HaloVa Waterproof Travel Diaper Backpack. Its waterproof– your baby essentials will be kept dry all through your journey.
Some other features you will love about this diaper bag include: easy to access and wide pockets and nice interior lining that's easy to clean. The front pocket of the bag is insulated making it ideal for drinks.
Best diaper bag backpack for twins
Bag Nation Diaper Bag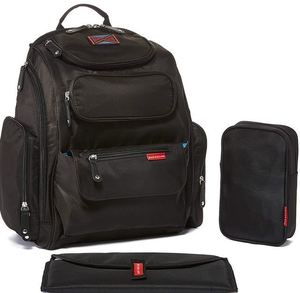 Now that your twins are already here with you-you'll need every baby essential in doubles. Naturally, you will want a backpack that big enough to accommodate your baby's stuff.
As a mother of three who prefers diaper backpacks over traditional diaper bags, I researched from the options on the market today and found a good bag ideal for twins- its Bag Nation Diaper Bag Backpack. Its simplistic design makes it ideal for use by both moms and dads. You can use it as a diaper backpack or as an outdoor backpack especially if you need multiple pockets.
It boasts 14 pockets each with a different use; it's also lightweight and durable. The only thing I didn't like about Bag Nation is that it can set heavy due to its size.
Ideal backpack to use as a diaper bag
Outlander Ultra Lightweight Water Resistant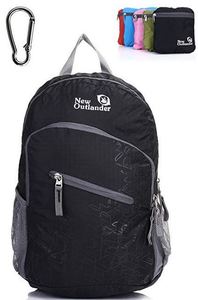 (See more photos and user reviews)
You've probably been disappointed by the diaper bags you bought before, or you need one you can use for your outdoor activities as well.
If you want a backpack where you can stash baby stuff and also stash some of your items (especially when traveling), only one backpack can meet this requirement- it's the Outlander Ultra Lightweight Packable Water Resistant Bag.
It weighs only 0.5pounds and holds up to 33 liters, and it's fitted with mesh side pockets where you can stash umbrellas, water bottles. You can store smaller baby products in outer zipper compartments for easy access. It's made of water-resistant fabric– this means that you don't have to worry about any spillages reaching your baby clothes.
Tactical backpack for diaper bag
HSD Diaper Bag Backpack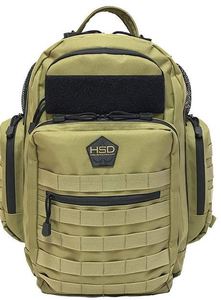 Parenthood is probably the most demanding task on a man and also most rewarding. A proud kick-ass dad deserves a tactical bag designed to last. As a man, carrying a diaper bag does not have to be girly.
HSD Diaper Bag Backpack resembles the Special Forces gear bag and has plenty of compartments to ensure that you stash everything that you'll need for the day. It includes a large main compartment where you can stash your baby gear. The diaper bag is made of waterproof polyester to ensure that all the contents inside remain dry even when you get rained on.
Diaper bag made in the USA
Baby Diaper Bag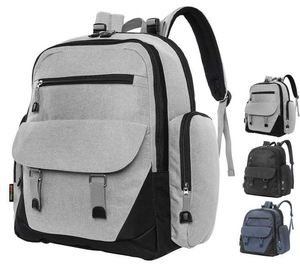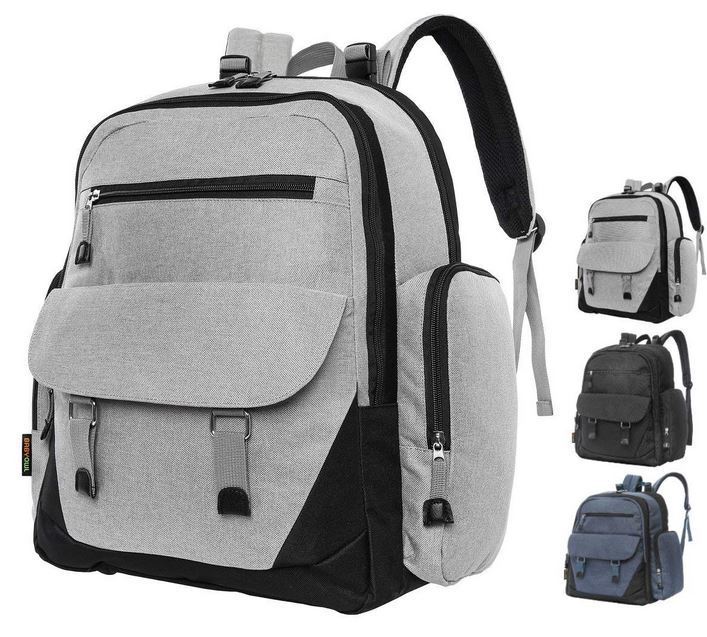 If you want a diaper bag made in the United States, Baby Diaper Bag and Backpack is the best option for you. It is ideal for both girls and boys, and it's also stylish enough for mom or dad to use without feeling embarrassed.
It's made of fashionable, high-quality water resistant and leather handles. Additionally, the diaper bag has 13 pockets where you can store enough diapers as well as your items. The best part is that it comes with a lifetime warranty – this means that you will get a replacement if the bag doesn't work.
Final thoughts on best diaper backpack reviews
I hope you found my review about diaper backpacks helpful. You can also read my latest articles and learn what to pack in diaper bag for hospital or read this article about the best breast pumps for women with small breasts. If you have any questions or would like to give a suggestion, please let me know in the comment section down below.