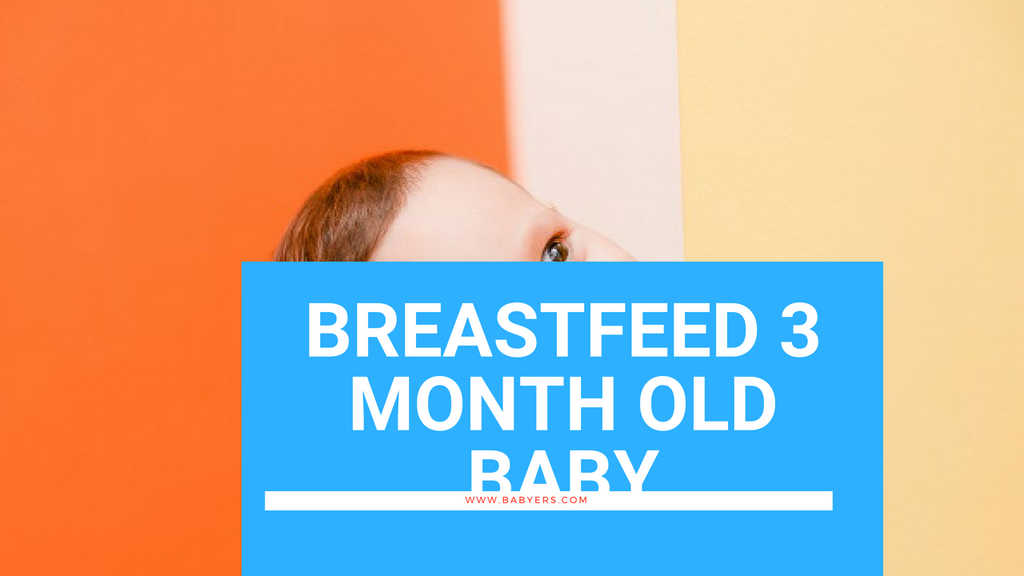 How Often To Breastfeed 3 Month Old Baby
How often to breastfeed three months old? Whether you're a seasoned parenting pro or a new mom, breastfeeding your baby comes with its share of questions. Here are some of the answers to one of the frequent questions new and seasoned moms ask.
How often should I breastfeed my baby?
The first month after giving birth, your baby should nurse 8-12 times per day. Sometimes you might feel that you're breastfeeding more than enough compared to your friend whose child is formula fed.
But it's okay because breast milk is often digested faster than formula. This means breast milk moves through your little one digestive system faster and hence your baby is hungry more often.
Additionally, frequently feeding will also help increase milk production during the first few weeks after your baby is born. In the first one to two months, your little one will nurse between 7-9 times in a day.
Before you develop a steady milk production, you should generally breastfeed every 1 ½ to 3 hours. As your child gets older, he/she will adapt to a feeding schedule. Newborns should never go for more than 4 hours without feeding even during the night.
3 Month Old Baby Feeding
Your baby will probably develop a reliable feeding when he's about 3 months old. At three months, the baby's stomach capacity is larger than it was in the first weeks after birth and therefore your child will most likely go for longer stretches between feeding.
You will also realize that the baby will feed more during the day and less during the night. (But if this isn't the case for your baby- you shouldn't worry though). But most importantly you will need to breastfeed every few hours during the day and also during the night.
3 Month Old Baby Feeding Schedule
If you're breastfeeding your baby, here's a schedule to help you out
7:00 — Wake (*Fixed Point)
8:00 — Feed
8:30 — Nap (*Fixed Point)
9:00 — Wake and Feed
11:00 — Feed and Nap
1:00 — Wake and Feed
2:00 — Nap
2:30 — Wake and Feed
4:30 — Feed and Nap
6:30 — Feed
7:00 — Catnap
9:00 — Feed and Bedtime (*Fixed Point)
10:30 — Fill-Up Feed
+ 1-3 night feedings
If you're formula feeding your baby, here's a schedule to follow at 3 months
7:00 — Wake and Feed (*Fixed Point)
8:30 — Nap (*Fixed Point)
10:00 — Wake and Feed
11:30 — Nap
1:00 — Wake and Feed
2:30 — Nap
3:30 — Wake
4:00 — Feed
4:30 — Catnap
5:00 — Wake
6:00 — Feed
6:30 — Nap
9:00 — Feed and Bedtime (*Fixed Point)
11:00 — Fill-Up Feed
+ 1 or possibly 2 night feedings