Some moms start breast pumping as soon as the baby is born to ensure steady milk supply if they are not producing enough. Pumping milk can also help a mother for working mothers for it helps them to store milk for the baby to feed when away at work.
However, it is always good to wait before you introduce a bottle to your baby. Some experts feel that giving bottle too early can cause "nipple confusion" leading the baby to opt for the bottle because it's quicker than the breast.
If you'll be returning to work after maternity leave, it's recommended you start pumping a couple of weeks before maternity leave ends. The purpose is to make sure that you respond to the pump as early as possible. It may also take practice and patience before you can pump enough milk for your baby's needs and it will also take time before your baby adjusts to the bottle. If you're wondering on which pump I used for my second kid, here's the only breast pump I recommend to any mom. It's efficient, lets you pump in no time. Trust me it won't disappoint.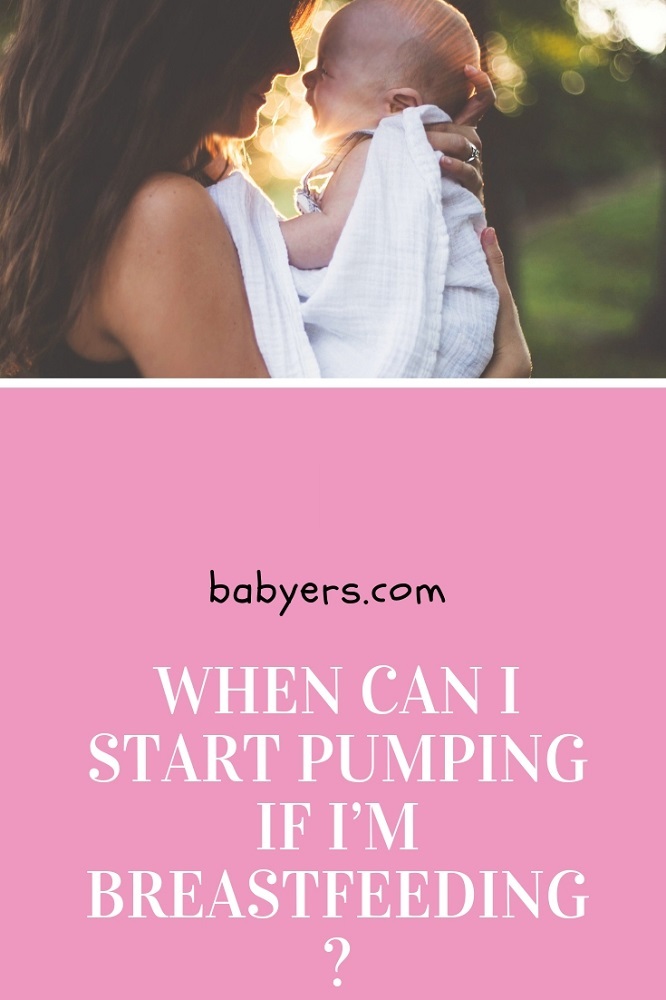 Pumping to get a full bottle?
Some women will fill a bottle in one breast pumping session but depend on how heavy their milk supply is. Others will need to pump two or more times to get a full bottle. While pumping can be frustrating during initial stages, it can help you get rest and give your partner and other family members time to bond with the baby. Pumping will also ensure that the baby gets enough breast milk when you're at work.
What type of breast pump is best?
There are different types of breast pumps you can choose from depending on what your lactation consultant recommends.
Manual breast pumps
Manual pumps are smaller in size and serve as a backup to electric pumps. They are affordable (most cost less than $50). A manual pump is good for occasional pumping but not ideal for returning to work. This is because they require extra effort and draw out milk in a smaller amount than electric pumps. I only recommend this manual pump, it's compact, affordable and has 2-phase expression technology. Isn't that amazing?

Electric breast pumps
Despite being expensive, electric pumps are easier to use and don't require much physical efforts. Some models can pump two breasts at once allowing you to save time and also increase your milk supply.
Some moms find electric  pumps noisy especially when pumping away from home or at work. While these pumps come with easy-to-carry bags, they're heavier and also cumbersome. If a manual or hospital grade pumps are not your thing, you can check out this electric pump.

Conclusion:
Now you know when you can begin pumping if you've been breastfeeding your baby. Now here are some articles you might find interesting now that you will be pumping regularly. Read my review of breast pumps good for new moms and how you can power pump to increase milk supply and learn about these 7 foods you can eat to increase milk supply.