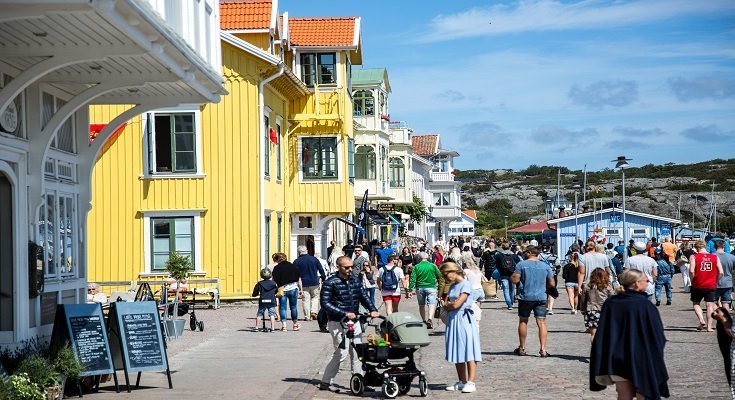 Best Bassinet Stroller Reviews of 2019
You will need the best bassinet stroller if your baby is younger than six months. Bassinets are highly economical (in that you will not incur the cost of buying a bassinet and a stroller separately).
However, buying a stroller with a bassinet option can be a daunting task and can be quite overwhelming due to the availability of many buggies of this kind and lack of detailed review information. In this review article, we have detailed reviewed some of the top rated bassinet worth every cent and learn when you should start using a stroller for your little one.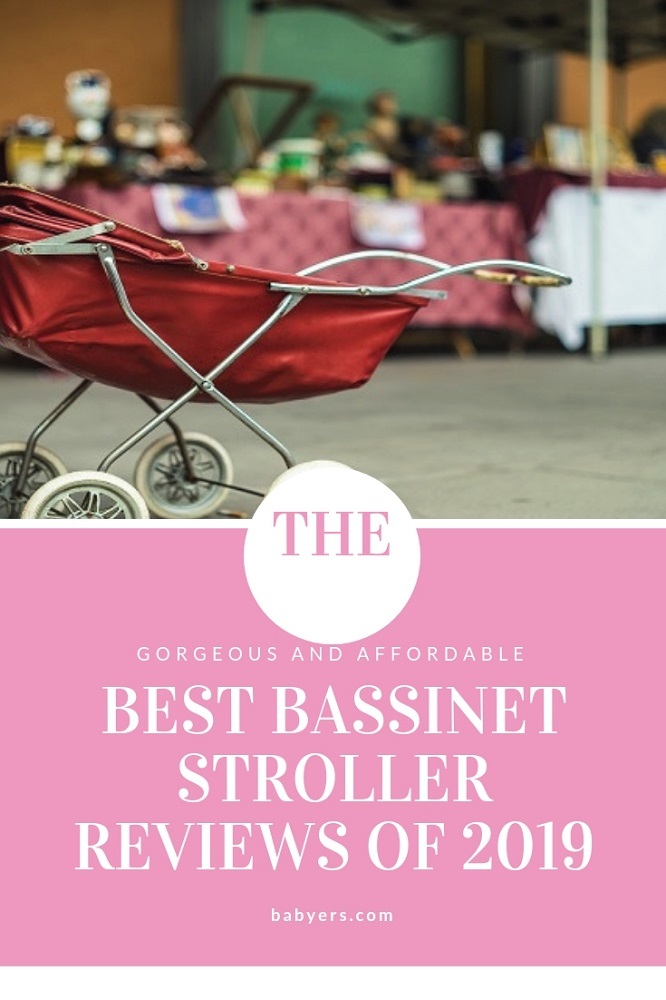 Comparison Chart
1. Joovy Twin Roo+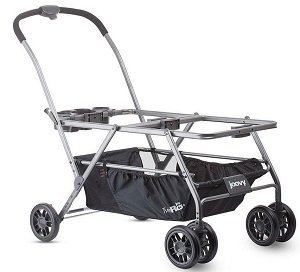 (Check latest price)
Life with your two adorable babies can be quite overwhelming at times especially when you want to take them out for a ride. A double bassinet is perfect for twins as it gives you easy access to both babies.
If you're in need of the best bassinet double , Joovy Twin Roo+ Car Seat  should serve you right. It is elegantly and uniquely designed to give you access to your two babies.
The babies can be placed facing the same or opposite direction. What makes Twin Roo one of the mom's best bassinet for twins is?
It's strong, durable and perfect option for traveling with your two babies
It features a large storage basket where you can easily stash your baby essentials.
It's compatible with many infant car seat brands. Note that the car seat adaptors are sold
The one hand flat fold tech allows the stroller to fit in small car trunks comfortably.
2. Baby Jogger 2016 City Select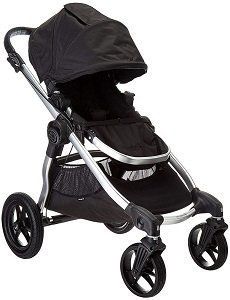 (Buy now on Amazon)
What comes into your mind when you have travel? You think of all the luggage and the long travel hours. Even more challenging is when you have to travel along with your newborn.
If you want to relieve yourself some of the travel stress- I would recommend you get yourself the Baby Jogger 2016 City Select Single.
What makes it qualify as a travel stroller with bassinet are the weight and the quick fold technology. The City Select is initially a single buggy but it can be expanded to accommodate the second seat and can even accommodate a Glider Board at the back to accommodate a third child.
For new moms, it can convert into a little pram with the help of the Baby Jogger Bassinet Kit. This kit makes use of the seat and the canopy to convert the stroller into a baby pram with a cushioned handle for ease of transport.
3. 4moms Origami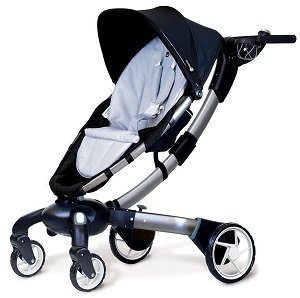 (Check price and deals)
If you want a bassinet for your newborn baby 4moms Origami Stroller should be number one on your list. It is the world first power-folding stroller which folds and unfolds itself at the touch of a button.
The baby stroller has daytime lights; pathway lights specifically designed for low light conditions and also have sensors that detect when a child is in the seat.
It self-charges via the generators positioned in the rear wheels. What makes this bassinet baby stroller unique is the fact that it's equipped with an LCD dashboard, speedometer, thermometer and lifetime odometers. A removable storage bag and cup holders are also available.
4. Evenflo Sibby Travel System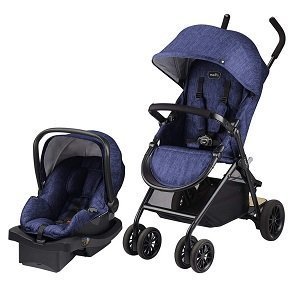 (See more photos and users reviews)
At times, you will want to take your baby out for some strolls then a car ride to the shopping mall. Getting a bassinet stroller with travel system will not only save you money but will also save you space in your car.
If you want the best bassinet stroller with a travel system, Evenflo Sibby Travel System  will make the perfect stroller.
It is fitted with a ride along board for a second child that supports up to 50 pounds.  It is lightweight and hence easy to carry and push around. It is equipped with a padded and ergonomic handle designed to make carry your newborn or infant as comfortable as possible.
The three position footrest allows for your child's growth and comfort during rides. The sports style handles grips ensure that you get a comfortable push without much strain.
Conclusion:
I hope you like my review on the different types of the best bassinet buggies you can get on the market today. Looking for more strollers? why not check out these stroller and stroller fans for disneyland  or discover the different types of affordable all terrain buggies. Want to buy some humidifiers for your room? Check out my recommendation here.